cyrus
Site Admin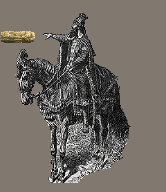 Joined: 24 Jun 2003
Posts: 4993

Posted: Tue Nov 25, 2008 10:22 pm

Post subject: Abuse on the Egg Farm

---

Quote:

Abuse on the Egg Farm





Please visit source: http://www.theenvironmentalblog.org/2008/05/abuse-on-egg-farm.html

An animal rights group called Mercy For Animals uncovered a shocking undercover video that showed animal abuse at an egg farm in California. The chickens are clearly crammed in cages so small that they can't even spread their wings. These crammed conditions can make public health a more serious issue. If any more incidents like this continue to come out, then legislative action could follow suit.