cyrus
Site Admin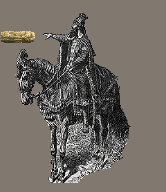 Joined: 24 Jun 2003
Posts: 4993

Posted: Sat Feb 16, 2008 12:26 pm

Post subject: : The thought of flight never leaves a bird

---

Amil Imani wrote:


My beloved Iranian compatriots:
By: Amil Imani

We do hear your call
Our hearts manifest the repertoire
Of your passion for freedom
And all of our veins
Make the reflection of your action to resonate
Throughout our bodies.

***
Now I like to begin
Listen!
Our eyes are trembling with awe!
Our ears hearing, the sound of your cause
Like the movement of the wind
We revolve around each other, and at the end
We would regreet the legend of our past

***
Let us rise!
Let us rise, our beautiful children of Iran
For this is life that asks for this move!
You should not surrender to
The insurgence of fanaticism.
A bird!
Yes,
The thought of flight,
Never leaves a bird

And we would like to see you flying
And we would like to see you trying
And we are thinking of you and nothing else
I see the amazing strength of prophecy
In you.

***
Behind those tired eyes of yours
Our overflowing hearts
Believe in you.