cyrus
Site Admin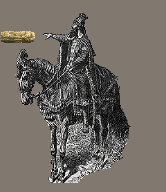 Joined: 24 Jun 2003
Posts: 4993

Posted: Fri Jul 18, 2008 2:36 pm

Post subject: PERSIAN (IRANIAN) "PROGRESSIVE" MUSIC, FUSIONS, C

---

Quote:



PERSIAN (IRANIAN) "PROGRESSIVE" MUSIC, FUSIONS, CROSSOVERS, ROCK & HEAVY METAL



Source URL:

http://progressive.homestead.com/PERSIA.html

When in 15th century Western civilisation laid its first fundaments, it used many ideas which were developed and described in some Middle Eastern writings. Not only the re-establishment of Greek philosophical fundaments, the principles of justice and many other developments were adapted and further developed. Also fundaments of music were built and directly influenced by some ideas from the Middle East (especially the use of drums and rhythm is more often mentioned). Different to Arab languages Persian language, especially the older form, has the fundaments and origin of as various other Western languages. In various periods communicating and developing ideas together over the entire world was normal. This still is the case, except that rulers often limit the amount of communication, creativity and of the feeling there is an existence of an interconnected creativity net possible.



While Iran's structural openness in the '70's to the west became associated with the Shah's directed interests, I don't know what really caused they idea of a revolt against this. Was it fear used from some religious groups, as if people would forget about some of their own origins in spiritual awareness, a standard idea against something of the fundament of a ruling money-making system like that of America ? Any how the result was that some more fanatic rulers took over the country and destroyed a lot of the possibilities to understand different roots of creativity. This fanatical terror caused the temporaly disappearance of building further on this world open vision how to make bridges, like in music or in a variety of visions. Many musicians fled from their beloved country. Nowadays new western-inspired music is becoming possible again, with ups and downs and a struggle from within, without any support or much possibility to record. The fears of the leaders are still strong because rock is still not seen as a inner need to liberate expressions, but they still consider it more as a drug addict vision. Perhaps they did not realise that also that what we call "psychedelic music", which might have been associated with drugs at first, became a genre name for many free-making musical expressions. "Progressive" was another term used in the West, for a drug-free development of expression, a term which suits many of the rock styles from various Iranian groups. Rock in general is a kind of symbol for a liberal, free human expressive being, with a different more inner strength of musical expression compared to the pop style which often makes public concessions. The rock genre has some struggle to survive in Iran. But perhaps even Sufi music and its mystic schools are under pressure of some censorship, for not confirming the the leaders idea of what is pro-Islam. I hope the rock scene will continue to grow. I can only hope that an informative page like this can attract some helping hands from outside, or can help for a more general acceptation of its scene.



There has been, at first, a short period of Iranian pop music which was especially interesting from 1975 until 1979, where some ideas towards progressive music and crossover styles were beginning to be made better possible. This far too short period to have found too many musical challenging artefacts as result, was quickly destroyed by the aforementioned spiritual "back to basics" terror of Khomeini and the likes. Also all evidence of such a period had been destroyed as much as possible. It is really hard nowadays to find any left over recordings. It is mostly only through the help of exiled persons we can trace and rediscover this period and it's saved recordings. But I realise not many people started to rediscover this period outside the interest for looking for songs. Any help to provide more information about this scene is highly appreciated.

An interesting article about Iranian evolution : http://www.atimes.com//atimes/... or here

Last 10 years it seemed that it were mostly various Persian Fusion groups which were interesting to discover, played by Iranian groups in exile mostly. It seemed that the very first rock groups that appeared since the nineties didn't have much complexity and style development yet. But an organisation like the Tehran Avenue Music Festival held in 2005 proves that today there are many more bands eager to express themselves with progressive rock, rock, metal and modern pop, and if it can not survive well within Iran, they might hope on an access to the bigger international market. My personal choice from this particular festival is added on this page too. My own choice is only judged on their potentional in a "progressive" & intuitive-creative way.

About the recent opening up of possibilities : http://en.wikipedia.org/wiki/Iranian_rock_and_alternative_music

http://www.freemuse.org/sw8007.asp :

"After the Revolution in 1979 only traditional music bands could perform. When reformist President Mohammad Khatami came to power in 1997, restrictions on live performances were eased. Soon the first Iranian pop bands started to appear on the scene. However, concerts are few and far between and remain strictly controlled."

Another good introduction about rock in Iran :

http://www.space-rock.co.uk/modules.php?name=News&file=article&sid=461

"Music was banned at the first years after revolution,and even after some years,that it allowed again,there was no chance for rock,pop and up-to-date kinds of music to have an official performances. About fifteen years ago,there was only two major divisions of music in Iran society:

1-Iranian Traditional music,which mostly performed in Iran

2-Iranian pop music, which performed and still performing by Iranian Artists,mostly immigrated to LA, USA, after Iran's islamic revolution. But there's a different story about Rock music.

In fact there's only a few who are really into progressive rock in Iran, and even in this very small society,there's very few one who are dedicated to write and record their original material. In this case, there's an exact meaning of dedication 'cause it's almost impossible to get permission to perform your music. There's no suitable halls as well. But the most important one is that there's no real fans.

Almost nobody cares about your muscial,theorical and emotional sides. It's all about doin' speeds. Faster one, better one. And that's the thing that ruin everything about real music and musicians here in this society. But even in such a situiation,there's a few who are writing, playing and listening to progressive rock music for the love of the music itself." "And as far as playin' cover songs always had more fans." There's also other bands who are known for die-hard progressive fans in Iran,such as King Crimson, Rush, Pink Floyd, Genesis, Yes, Liquid Tension, ELP, Transtalantic, The Flower Kings, Planet X, On The Virg etc. There's different kinds of music that playin' in Iran. Mostly altarnative rock and some styles of metal music such as Death metal,Thrash metal and Black metal,but the fact is that the most growing one is progressive rock. Besides all the limitations,Progressive artists doin' their best,to learn and experience as much as possible,to be the best. Its almost impossible to form a standrad progressive rock band, to get permission to perform an official performance and to find any halls to playin' your stuff, but I believe that nothing can stop progressive artists."

Agah Bahari (Exir)

and on http://www.freerepublic.com/focus/news/731510/posts

About western music that can still not be broadcasted : http://www.freemuse.org/sw11793.asp

-An interesting contra-censorship remark by a scholar in Islamic religion :

http://www.freemuse.org/sw10914.asp : "There is no ban on music in the Koran, and those talking about which music is haram (forbidden/bad) and which music is halal (allowed) have very weak evidence." "On balance censorship," Mardini notes critically, "exists to preserve regimes." Mardini says that he completely rejects censorship, arguing that it is not the mission of the faqih [jurist] to condemn things; his job is merely to guide the faithful. Mardini points out that Islamic fundamentalism does not have a religion. A fatwa is no good unless it develops. It must not be static. The faqih has to be flexible. The faqih must be with the times and understand them".-


More info on Rock in Iran now : http://www.zirzamin.se/reviews/rev_2006/iran_rocks.html

Progressive music in Iran now : http://www.zirzamin.se/reviews/rev_2006/agah_prog_rock.html

Can anyone help me providing me extra information or know more examples of new or old groups ? It's really hard to obtain such recordings. I don't need originals, but prefer to hear and review the good/best examples.

I will not index pure classical music artists here, also no mainstream Pop and no mainstream Rock musicians. Persian Fusions, crossovers and individual talents on folk music, and progressive music but also rock and heavy metal are listed, and will be airplayed one day in my radioshow.