cyrus
Site Admin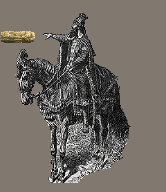 Joined: 24 Jun 2003
Posts: 4993

Posted: Mon May 07, 2007 7:35 pm

Post subject: Iraq war hampers tornado recovery

---

Iraq war hampers tornado recovery


By Carey Gillam
10 minutes ago



OVERLAND PARK, Kansas (Reuters) - A shortage of trucks, helicopters and other equipment -- all sent to the war in Iraq -- has hampered recovery in a U.S. town obliterated by a tornado, Kansas Gov. Kathleen Sebelius said on Monday.

"There is no doubt at all that this will slow down and hamper the recovery," Sebelius, a Democrat, told Reuters in Kansas where officials said the statewide death toll had risen to 12 on Monday.

"Not having this equipment in place all over the state is a huge handicap," Sebelius said.