cyrus
Site Admin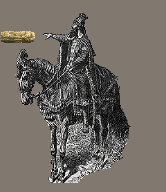 Joined: 24 Jun 2003
Posts: 4993

Posted: Tue May 09, 2006 9:08 pm

Post subject: Iranian Dissident to Seek Support For Opposition

---

Iranian Dissident to Seek Support For Opposition



May 09, 2006
NY Sun
Eli Lake

http://www.nysun.com/article/32367

Less than 24 hours after one of Iran's leading dissidents and authors escaped to a neighboring state, the former chairman of the Pentagon's Defense Policy Board, Richard Perle, interrupted his trip to central Asia to meet with him in a cramped hotel room.

The meeting between Mr. Perle and Amir Abbas Fakhravar on April 29, in a location both men have asked not appear in print, may end up being as important as the first contacts between Mr. Perle and the ex-Soviet dissident Natan Sharansky in the 1980s.

Like Mr. Sharansky with the Soviet Union, Mr. Fakhravar is making an appeal to the world to support the cause of Iranian freedom.

Mr. Perle first made contact with Mr. Fakhravar while he was first in prison and the two have kept in touch since the Iranian student leader went into hiding. They have spoken regularly for three years and Mr. Fakhravar is hoping to use Mr. Perle's contacts in America to build solidarity for his country's democratic movement.

The 27-year-old Mr. Fakhravar, who was first sentenced in November 2002 for publishing a book, "This Place Is Not a Ditch," has emerged as a leader of a secular student opposition organization that he estimated in an interview to be 3,000 strong.

While in detention, Mr. Fakhravar was placed in solitary confinement and subjected to a technique Amnesty International described as "white torture," in which he was confined to a sound proof cell where everything was painted in a cream color and he was forced to eat white rice from white paper plates.

Next week, he is planning to visit Washington, where he says he will make the case for America to support a unified Iranian opposition. His arrival in Washington comes as President Ahmadinejad offered what he said yesterday was a "diplomatic opening" for direct talks with America.

Mr. Fakhravar said it would be a mistake to take this offer seriously."This is the same method as the North Koreans used. This is to stretch the time for them," he said. But Mr. Fakhravar also said the purpose of his trip to Washington - he intends to return to Iran - was not to encourage military action against the Islamic republic.

"We are not pro-war. But we do believe in getting rid of this rotten government and to keep the costs to the people as low as possible. This is to keep the casualties and cost controls," he said. But he also cautioned, "The Islamic Republic of Iran is going in the direction that heads straight on to war with America."

Mr.Fakhravar yesterday was effusive in his praise of Mr. Perle, who has been a target of anti-war critics who have dubbed him the "prince of darkness" for his part in conceiving the intellectual foundations of the Iraq war.

The Iranian author does not share this view. "In my eyes I saw the prince of light, not the prince of darkness," Mr. Fakhravar said. "I could see in his eyes he is worried for our people as well as the American people and this is very important and this is very special. Of course, Mr. Perle has the interest of the American people at heart. And I have the interest of the Iranian people at heart. But there is a common goal and interest."

The admiration is mutual. Of Mr. Fakhravar, Mr. Perle said, "He is very impressive. I formed that opinion by talking to him on the telephone. It is even more evident in person. He is obviously a man of great courage and conviction. He has been enormously frustrated at the lack of outside support, not just from the United States but the free world generally."

Mr. Perle first got in contact with Mr. Fakhravar in 2003 through a contact in Los Angeles who asked that she only be referred to her by her first name, Manda. Manda, who emigrated to America from Iran in 2000, sought out Mr. Perle through contacts of her father, who served as a high official in the Shah's government toppled in the 1979 revolution.

"Richard I knew of from a long time ago. I knew how much he wanted the regime to change. Even before the Iraq war, he knew about what is going on in Iran. He knew so much about Iran, almost more than Michael Ledeen," she said, referring to the scholar who holds the Freedom Chair at the American Enterprise Institute.

Manda says that Mr. Fakhravar asked her to reach out to Mr. Perle and she arranged conference calls between the two, even when the dissident author at one point was in a lower security Iranian prison.

"Whenever Amir Abbas wanted to talk to Richard, at 11 at night, at five in the morning, Richard was available every time," she said. Mr. Perle says he remembers these conversations with Mr. Fakhravar and one of the leaders of the 1999 Tehran University uprising, Ahmad Batebi. "I was reluctant to stay on the phone so long because I know about the technology," he said.

Mr. Fakhravar yesterday said that his conversations with Mr. Perle were important for his morale when he was on the run from the Iranian authorities. But he also said he sought out him out in part because he believed that neoconservatives in America could help "lower the cost" of Iranian freedom.

"There have been some contacts with some Democratic senators. There are people in our organization that are talking to them to organize," Mr. Fakhravar said. "But most of the support is coming from the Republicans, Mr. Perle, and his friends. We have the interest of the Iranian people. We want to achieve freedom at any costs. We will take help from wherever we can get it to reduce the costs of obtaining our freedom."

While some critics have accused Mr. Perle of endorsing another Iraq-style invasion for Iran, Mr. Perle says this is a gross mischaracterization. "I'm doing the sort of thing I have been doing my whole life, with Iraqi dissidents and Soviet dissidents. I think they deserve support," he said.

"Along with a lot of others I am vilified for the war in Iraq. If people look at my writing it was always to support the opposition. It was the failure to do that before 9/11 that left us with no choice but to use force."