cyrus
Site Admin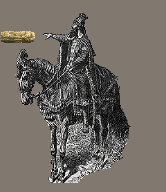 Joined: 24 Jun 2003
Posts: 4993

Posted: Sat May 06, 2006 12:45 pm

Post subject: Taazi Regime's Sahand Dam, Drowns 4000 Year-old Heritage

---

Taazi Islamic Regime's Sahand Dam, Drowns 4000 Year-old Iranian Heritage



06 May 2006

http://www.cais-soas.com/News/2006/May2006/06-05.htm

LONDON, (CAIS) -- Archeologists succeeded in identifying some civilization layers belonging to the Bronze Age in Kul Tepe historical site, located in East Azarbaijan province, northwest of Iran, during the second season of excavations in this site. Latest excavation season in Kul Tepe had started since March 2006 and finished last week to save the remains of this historic site before flooding of the nearby Sahand Dam.

"We tried to identify the civilization periods of the 5000-year-old Kul historical site during this season of excavations through Carbon 14 testing on all the discovered clays and bones in the site. This resulted in identifying the most important civilization period of this historical hill which dates back to the Bronze Age, fourth millennium BCE," said Mohammad Feizkhah, head of excavation team behind the Sahand Dam in Hasht Roud region of East Azarbaijan province.

According to Feizkhah, the settlement of Seljuk (1037-1187 CE), Ilkhanid (1256-1353 CE), and Parthian (150 BCE–CE 226) periods in Kul Tepe was proved by the recent studies. "After digging some 2x3 centimetre trenches to depth of 9 meters, we found some evidence belonging to the Bronze Age. However, we believe that if we had gone deeper down, we would have reached to more ancient layers," added Feizkhah.

Feizkhah explained that since Kul Tepe will submerge with the inundation of Sahand Dam which is supposed to take place this spring, archeologists did not have enough time to finish their excavations; therefore they just carried out some stratigraphy works to determine the cultural layers of this historical site.

It is not the first time that Iran's historical sites are threatened by construction of a dam. In fact, this issue has become one of the main concerns of Iran's Cultural Heritage and Tourism Organization (ICHTO) and advocators of Persian heritage.

Construction of Sivand Dam in Bolaghi Gorge in Fars province was one of the most sensational projects in this respect. This project attracted the attention of the public both inside and outside the country since experts believe that the Dam would be a real threat to Pasargadae historical site. Although Iranian cultural heritage experts under pressure from the regime announced that the dam would not deal any blow to the Pasargadae historical site. Nonetheless, its inundation Bolaghi Gorge will submerge over 147 invaluable historical sites and the level of humidity produced from the artificial lake behind the dam will have an irreversible effect on Pasargadae's stonework which are made out of limestone.

The cultural heritage enthusiasts are trying to stop the repetition of such a problem in Kul Tepe. Archaeological experts believe that some ten historical sites will drown with the inundation of Sahand Dam among which Kul Tepe and Pilotepsi are the most important in terms of the historic value they have.

After consulting with some geologists, head of excavation team at Kul Tepe believes that creating a one-meter-high wall with soil around Kul Tepe would save it from possible damages by the water from the Sahand Dam.

In response to the objections of ICHTO and the public, dam authorities say they can not stop their ongoing mega projects since construction of dams would not only result in promoting the living conditions of the local people, but it also creates some job opportunities for the youth. So all they can do is to designate a budget for carrying out excavations in these historical sites. "Some equipments and financial supports have been allocated to the salvation project of Kul Tepe historical site by East Azarbaijan Regional Water Organization, but if ICHTO needs more facilities it should demand though official procedures," said Gholamhossien Hashemi who is in charge of construction of the Sahand Dam.

Yet many people correctly argue that Iran must prioritize its programs based on their impact and effectiveness. In any case, many hope that we would not run to the same problems in the future, should the dam authorities consult with the cultural heritage experts before they start another project.