cyrus
Site Admin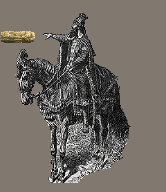 Joined: 24 Jun 2003
Posts: 4993

Posted: Mon Mar 20, 2006 10:50 am

Post subject: Ayatollahs Aside, Iranians Jump for Joy at Spring

---

Ayatollahs Aside, Iranians Jump for Joy at Spring



March 20, 2006
The New York Times
Michael Slackman
http://www.nytimes.com/2006/03/20/international/middleeast/20iran.html?_r=1&oref=slogin


All day and all night, the main street of this city was packed over the weekend with shoppers jockeying to buy last-minute gifts and sweets as they hurried to get ready for the celebration of the Iranian New Year, called Nowruz. Behind his cluttered desk inside an antique shop, Sayed Ali Zargabashi watched with great satisfaction as the crowds spilled off the sidewalks.

"People are not listening to the regime," said Mr. Zargabashi, 63. "They are emphasizing and embracing the traditional celebrations. People want the best they can get. Their eyes are open now."

After the Islamic Revolution in 1979, the ruling ayatollahs sought to stamp out many traditions, like Nowruz, a celebration with some Zoroastrian links that stretches back thousands of years to the pre-Islamic era, to mark the arrival of spring. The celebration is considered by many here the most Iranian of holidays.

The ayatollahs tried, and failed.

Now, nearly three decades later, some people say the increasingly enthusiastic embrace of Nowruz and other ancient traditions represents a resistance against the country's more conservative religious rulers.

A few days before Nowruz, for example, Iranians poured out of their homes to celebrate Chahar Shanbeh Suri, igniting fireworks and jumping over small fires set in the streets, a traditional practice intended to bring good health in the new year. Several years ago, the government decided it could not stop the practice, and set up special parks where the fires could be set.

This year's celebration — a time for family gatherings — has proved especially vexing for the religious leadership as it occurs on Monday, the same day the faithful are expected to mourn the death of Imam Hussein, a figure whose defeat in battle centuries ago became a defining moment in Shiism, the dominant Islamic sect in Iran.

Some clerics said in interviews that it was acceptable to observe the new year, but because the celebration was occurring on the 40th day after the anniversary of Imam Hussein's death, people should not show joy — which in itself prompted giggles from some as they hurried to get ready.

"I think these days, there is a silent resistance in Iran, especially among the middle class," said Hamidreza Jalaipour, a sociologist. "They are resisting not politically, but socially and culturally."

Like most conflicts in a society as complex and layered as this one, the contemporary story of Nowruz is not one-sided or exclusively about resistance. It is also about accommodation. While Iran's religious leaders have followed a policy of confrontation with the West over their nation's nuclear program, they have, however grudgingly, ceded to the public's insistence on retaining, even bolstering, traditions not founded in Shiism.

While it was the reformist government of former President Mohammad Khatami that decided to establish parks to hold the fire-jumping festivities, for example, the practice was continued this year after the election of the ideologically conservative President Mahmoud Ahmadinejad.

That Iran's religious leaders have accepted Nowruz, and other prerevolution traditions like Chahar Shanbeh Suri, also demonstrates a growing degree of stability, as the country's leadership has tried to reconcile the bookends of Iranian national identity — faith and culture, experts here said.

At last week's Friday Prayer service, held in the sprawling open-air arena at Tehran University and broadcast nationwide, Ayatollah Ahmad Jannati, among Iran's chief enforcers of strict Islamic doctrine as head of the Guardian Council, did not mention Chahar Shanbeh Suri. He also did not mention Nowruz, though he acknowledged that recreation was good, as long as people continued to observe the laws of the Islamic republic.

"In this new year," Ayatollah Jannati said from a podium high above the crowd, "God's kindness and affection should be on you. We should always observe piety and all laws decided by God. You can neither commit sin in happiness or sadness."

There still exists a battlefield between those on the extremes of the debate, the ultrareligious who would like to erase elements of Iranian identity not explicitly Islamic, and others, including many in the expatriate community, who try to undermine the credibility of the Islamic government by appealing to Iranian nationalism through such traditions as Char Shanbeh Suri.

"What is interesting is that it is not clear why the opposition is trying to benefit from setting fire to little thorn bushes and firecrackers, which has mistakenly turned into a tradition, and interpret it as opposition to the Islamic republic," Hussein Shariatmadari, editor in chief of the conservative daily newspaper Kayhan, wrote on Thursday.

The exact beginning of Nowruz — the name means "New Day" — is unclear, although its origin has been traced back thousands of years. In Iran, it is closely associated with the Zoroastrian faith, a monotheistic religion in which worshipers perform prayers and rituals in the presence of fire — a symbol of order, truth and righteousness. Zoroastrians are said to have made the Nowruz tradition formal.

Tooran Shahriari, a senior member of the Zoroastrian community in Tehran, said that the ancient calendar was divided in 12 months of 30 days each. At the end of the year, she said, the five days left over became "special days" and the basis for the celebration.

In practical terms, the holiday signifies the end of winter and the start of the new growing season, and resembles a blend of New Year's Eve and Thanksgiving. In advance of the holiday, Iranians conduct an intense spring cleaning.

The holiday begins at the exact moment of spring, and so on Monday Iranian families will gather in their homes at about 10 p.m. around tables set with seven symbolic dishes, each beginning with the letter S in Persian, including items like vinegar, dried fruit, garlic and sprouting seeds, which represent renewal. The holiday ends on the 13th day with an event called Sizdah Bedar, when everyone is supposed to go out into nature, hold picnics and enjoy the early spring.

In Isfahan, there was a rush to get ready for the holiday. One tradition is to buy new clothing, and tailors were busy trying to meet holiday orders. In one shop, a tailor named Akbar said that nearly half his annual business was conducted in the month before the holiday. He said he was certain Nowruz was so popular because people were rebelling against the government and its strict social codes of behavior.

"They really tried to take away Nowruz from people," Akbar said as he fitted a customer with a new suit. "People are turning away from religion altogether. They are not listening to what the government is saying." He is not being completely identified to protect him from possible reprisal over his comments about religion, which is often considered a red line in this country.

Not everyone shared the tailor's view. Instead, some people who identified themselves as religious said they saw no conflict with Iran's culture.

"Iranians have both tradition and religion, and they both get respected in return," said Jaafar Hemmassian, 40, a baker in the center of the city as he sold piles of cream puffs and cases of confections. "All of the traditions of Nowruz are accepted by Islam."

A few days earlier, as people gathered in a small park in Tehran to set fires and celebrate Chahar Shanbeh Suri, held on the last Wednesday of the year, many people said they were pleased that the government had finally relented — and even helped to organize the occasion.

"This is an important night for us, especially because this regime has finally realized that it should respect peoples' demand and let them celebrate it," said Manijeh Emadi, 54, a high-school teacher. "They wanted to take away Nowruz and its traditions for 27 years. Finally they learned that this tradition has survived for hundreds of years, and it will survive them as well."


Nazila Fathi contributed reporting from Tehran for this article.


Newsha Tavakolian/Polaris, for The New York Times
Revelers in Tehran gathering around a small bonfire in a holiday ritual that leads up to the Iranian New Year.


Newsha Tavakolian/Polaris, for The New York Times
Iranian women shopping for decorative items and traditional symbolic food like garlic that will dress the new year table at family gatherings.


Newsha Tavakolian/Polaris, for The New York Times
Goldfish are among the items Iranians buy for the Nowruz table, which must contain seven dishes, each beginning with the letter S in Persian


Newsha Tavakolian/Polaris, for The New York Times
Cream puffs and other confections are favorite treats during the Nowruz celebration.


Newsha Tavakolian/Polaris, for The New York Times
Customers at a flower vendor in Tehran during the busy shopping days before the start of the new year, which begins Monday night


Newsha Tavakolian/Polaris, for The New York Times
Iranians packed a shopping center in a last-minute rush to get ready for the holiday. One tradition for Nowruz is to buy new clothing.


An Iranian woman rested under the historic Siose Pol bridge during Chahar Shanbeh Suri, a traditional practice intended to bring good health in the New Year.