cyrus
Site Admin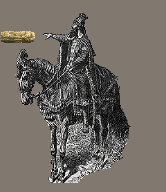 Joined: 24 Jun 2003
Posts: 4993

Posted: Tue Jan 31, 2006 12:38 pm

Post subject: Executive Summary News/Articles Update-January 31, 2006

---


Executive Summary News/Articles Update-January 31, 2006 The First Few Paragraph of Each Article and Source URL For Complete News/Articles Are Shown



U.N. Council Agrees on Iran Nuclear Review

By ANNE GEARAN, AP Diplomatic Writer
jan/31/06
http://news.yahoo.com/s/ap/20060131/ap_on_re_mi_ea/iran_nuclear;_ylt=ArkQwDzzRZ5LcXpkdEoXyAR34T0D;_ylu=X3oDMTBjMHVqMTQ4BHNlYwN5bnN1YmNhdA
The United States and other permanent members of the U.N. Security Council reached surprising accord that Iran should be taken before that powerful body over its disputed nuclear program. But it is not clear that Tehran would face punishment.

Talks With Iran Again Prove Fruitless, Europeans Say

January 30, 2006
The New York Times
Dan Bilefsky and Judy Dempsey
http://www.nytimes.com/2006/01/30/international/middleeast/30cnd-diplo.html?_r=2&oref=slogin&oref=slogin

BRUSSELS -- Last-ditch talks between Iran and the European Union made little if no progress in ending the impasse over Iran's nuclear program today as Europe and the United States were preparing to press the case for referring the issue to the United Nations Security Council.

"To be frank, we didn't detect anything new in their approach" said John Sawers, a senior British official present at the talks, which lasted about two hours and were held at an undisclosed European embassy in Brussels.


It's the Regime, Stupid

January 29, 2006
The Washington Post
Robert Kagan
http://www.washingtonpost.com/wp-dyn/content/article/2006/01/27/AR2006012701231.html

If an air and missile strike could destroy Iran's nuclear weapons program, it might seem the best of many bad options. But the likely costs outweigh the benefits.

Is the intelligence on Iran so much better than it was on Iraq? The Clinton administration launched Operation Desert Fox against Iraq in 1998 to degrade its weapons programs, and even today we don't know what it achieved. As President Clinton later put it, "We might have gotten it all; we might have gotten half of it; we might have gotten none of it. But we didn't know."


Iran won't halt nuclear research – official

Tue Jan 31, 2006
http://today.reuters.co.uk/news/newsArticle.aspx?type=topNews&storyID=2006-01-31T075707Z_01_L31763430_RTRUKOC_0_UK-NUCLEAR-IRAN-RESEARCH.xml
TEHRAN (Reuters) - Iran will not bow to Western demands that it halt atomic research and development, the deputy head of Iran's Supreme National Security Council Javad Vaeedi said on Tuesday.
"Research and development is the Iranian nation's legitimate right and is irreversible," Vaeedi told state television.
He said Iran remained open to "logical and constructive talks" with the European Union over its nuclear case.

Iran already has the bomb

Uri Dan, THE JERUSALEM POST
Jan 31, 2006
http://www.jpost.com/servlet/Satellite?cid=1138622510390&pagename=JPost%2FJPArticle%2FPrinter
Rafi Eitan suspects that Iran already has enough enriched uranium fissionable material to manufacture at least one or two atom bombs of the Hiroshima type. "Otherwise Iranian President Ahmadinejad would not have dared come out with his declaration that Israel should be wiped off the map," repeating it in various versions. His efforts at denying the Holocaust in which six million Jews were slaughtered prove that there is method in Ahmadinejad's madness. "Don't treat him like a madman," Chief of General Staff Dan Halutz recently cautioned.

China and Russia Support Sending Iran Case to U.N.

By STEVEN R. WEISMAN
The New York Times
January 31, 2006
http://www.nytimes.com/2006/01/31/international/middleeast/31diplo.html
LONDON, Tuesday, Jan. 31 — The United States and Europe, after hours of negotiations on Iran, won support from Russia and China early Tuesday to refer Iran's nuclear activities to the United Nations Security Council this week, but with a promise that the Council would not act on the question for at least a month.
Bush administration officials described the decision, by senior envoys and ministers from the major nuclear powers and Germany and the European Union, as a breakthrough in the effort to press Iran to give up nuclear activities that the West suspects to be a nuclear weapons program.

Most Americans Back Sanctions on Iran


Nuclear Program Seen as Threat in Polls
By Claudia Deane
Washington Post Staff Writer
Tuesday, January 31, 2006; A13
http://www.washingtonpost.com/wp-dyn/content/article/2006/01/30/AR2006013001247.html
Seven in 10 Americans would support international economic sanctions as a way to prevent Iran from developing nuclear weapons, but there is considerable wariness about taking military action against Tehran, according to the latest Washington Post-ABC News poll.


Will Israel Blast the Iranian Bomb?

January 30, 2006
The American Enterprise Online
Michael Karpin
http://www.taemag.com/issues/articleID.18981/article_detail.asp

The idea of nuclear weapons in the hands of a dangerous enemy like Iran is unacceptable to nearly all Israelis. There is no chance that Israel will reconcile itself to living with nuclear threats from the ayatollahs. If Iran continues on the path to atomic weaponry, is Israel capable of acting to eliminate that danger?

Israelis hope for a diplomatic solution leading to cancellation of the Iranian nuclear program. But what if negotiations fail? Israel would prefer American military intervention, yet the prevalent opinion among Israeli experts is that the U.S. would be very hesitant to use force against Iran. Meanwhile, political and military leaders in Israel have repeatedly declared that if and when Iran reaches the point of no return, Israel will not hesitate to take military action against their bomb-making capability.


History Warns Us: Beware of Nut Cases

January 30, 2006
San Antonio Express-News
Jonathan Gurwitz
http://www.mysanantonio.com/opinion/columnists/jgurwitz/stories/MYSA012906.3H.gurwitz.1be5a5b4.html

Occasionally, madmen make good on their threats. Every now and again, the world's lunatics deliver a violent reminder that ignoring a seemingly insane peril is more perilous than confronting it.

Adolf Hitler said he would build a Reich based on racial purity and enslave or destroy inferior nations. By the time isolationists and idealists caught on to Hitler's earnestness, it was very nearly too late. And never mind the pact he made with fellow maniacal mass murderer Josef Stalin, an alliance between fascists and communists — sworn enemies — that experts said could never be forged and gave Hitler two years to bring the power of the Wehrmacht to bear on the Western front.


How Iran Buys Friends

January 30, 2006
New York Post
Peter Brookes
http://www.nypost.com/postopinion/opedcolumnists/62508.htm

Masterfully pitting the East versus the West, this week Iran is once again likely to slip the noose over its nuclear (weapons) program — avoiding a vote of the International Atomic Energy Agency's Board of Governors, meeting in emergency session in Vienna, to refer the Iran case to the U.N. Security Council.

It really should come as no surprise.