cyrus
Site Admin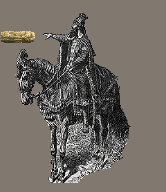 Joined: 24 Jun 2003
Posts: 4993

Posted: Wed Jan 18, 2006 1:27 pm

Post subject: Executive Summary News/Articles Update-January 18, 2006

---


Executive Summary News/Articles Update-January 18, 2006
The First Paragraph of Each Article and Source URL For Complete News/Articles Are Shown




The Iran Charade, Part II

January 18, 2006
The Washington Post
Charles Krauthammer
http://www.washingtonpost.com/wp-dyn/content/article/2006/01/17/AR2006011700893.html

"It was what made this E.U. Three approach so successful. They [Britain, France and Germany] stood together and they had one uniform position."

-- German Chancellor
Angela Merkel, Jan. 13

Makes you want to weep. One day earlier, Britain, France and Germany admitted that their two years of talks to stop Iran's nuclear weapons program had collapsed. The Iranians had broken the seals on their nuclear facilities and were resuming activity in defiance of their pledges to the "E.U. Three." This negotiating exercise, designed as an alternative to the U.S. approach of imposing sanctions on Iran for its violations of the Non-Proliferation Treaty, had proved entirely futile. If anything, the two-year hiatus gave Iran time to harden its nuclear facilities against bombardment, acquire new antiaircraft capacities and clandestinely advance its program.

With all this, the chancellor of Germany declared the exercise a success because the allies stuck together! The last such success was Dunkirk. Lots of solidarity there, too.

Most dismaying was that this assessment came from a genuinely good friend, the new German chancellor, who, unlike her predecessor, Gerhard Schroeder (now a wholly owned Putin flunky working for Russia's state-run oil monopoly), actually wants to do something about terrorism and nuclear proliferation.

Ah, success. Instead of being years away from the point of no return for an Iranian bomb, as we were before we allowed Europe to divert anti-proliferation efforts into transparently useless talks, Iran is probably just months away. And now, of course, Iran is run by an even more radical government, led by a president who fervently believes in the imminence of the apocalypse.

Ah, success. Having delayed two years, we now have to deal with a set of fanatical Islamists who we know will not be deterred from pursuing nuclear weapons by any sanctions. Even if we could get real sanctions. Which we will not. The remaining months before Iran goes nuclear are about to be frittered away in pursuit of this newest placebo.

First, because Russia and China will threaten to veto any serious sanctions. The Chinese in particular have secured in Iran a source of oil and gas outside the American sphere to feed their growing economy and are quite happy geopolitically to support a rogue power that -- like North Korea -- threatens, distracts and diminishes the power of China's chief global rival, the United States.

Second, because the Europeans have no appetite for real sanctions either. A travel ban on Iranian leaders would be a joke; they don't travel anyway. A cutoff of investment and high-tech trade from Europe would be a minor irritant to a country of 70 million people with the second-largest oil reserves in the world and with oil at $60 a barrel. North Korea tolerated 2 million dead from starvation to get its nuclear weapons. Iran will tolerate a shortage of flat-screen TVs.

The only sanctions that might conceivably have any effect would be a boycott of Iranian oil. No one is even talking about that, because no one can bear the thought of the oil shock that would follow, taking 4.2 million barrels a day off the market, from a total output of about 84 million barrels.

The threat works in reverse. It is the Iranians who have the world over a barrel. On Jan. 15, Iran's economy minister warned that Iran would retaliate for any sanctions by cutting its exports to "raise oil prices beyond levels the West expects." A full cutoff could bring $100 oil and plunge the world into economic crisis.

Which is one of the reasons the Europeans are so mortified by the very thought of a military strike against Iran's nuclear facilities. The problem is not just that they are spread out and hardened, making them difficult to find and to damage sufficiently to seriously set back Iran's program.

The problem that mortifies the Europeans is what Iran might do after such an attack -- not just cut off its oil exports but shut down the Strait of Hormuz by firing missiles at tankers or scuttling its vessels to make the strait impassable. It would require an international armada led by the United States to break such a blockade.

Such consequences -- serious economic disruption and possible naval action -- are something a cocooned, aging, post-historic Europe cannot even contemplate. Which is why the Europeans have had their heads in the sand for two years. And why they will spend the little time remaining -- before a group of apocalyptic madmen go nuclear -- putting their heads back in the sand. And congratulating themselves on allied solidarity as they do so in unison.


Halutz: Iran Nukes an Existential Threat to Israel

January 17, 2006
The Jerusalem Post
jpost.com
http://www.jpost.com/servlet/Satellite?cid=1136361102333&pagename=JPost%2FJPArticle%2FShowFull

IDF Chief of Staff, Maj.-Gen. Dan Halutz, said on Tuesday evening that Israel's very existence would be under threat if Iran continued with its present policy of nuclear arms development.

"We need to be fearful of those who call for the destruction of Israel and of the moment when they possess the means to carry out their wishes," he said.

At the same time, Halutz attempted to quash rumors of a planned Israeli preemptive strike, saying that military action is not yet on the agenda.

A Carnival of Iran Absurdities

January 17, 2006
The Straits Times
Amir Taheri
http://www.koreaherald.co.kr/SITE/data/html_dir/2006/01/18/200601180003.asp

Treating the issue of Iran's alleged nuclear ambition as a hot potato, the European trio of Britain, Germany and France have decided to pass it on to the International Atomic Energy Agency and from there to the U.N. Security Council.

"Our talks with Iran have reached a dead end," says Germany's new Foreign Minister Frank-Walter Steinmeier.

The truth, however, is that the trio's talks with Iran, which lasted three years, started at a dead end. And the Europeans knew that those talks would get nowhere. The talks began when Iran admitted that it had been lying to the IAEA and violating the terms of the Nuclear Nonproliferation Treaty for 18 years, but promised not to do so again.



The West Has Picked a Fight That it Cannot Win

January 18, 2006
The Guardian
Simon Jenkins
http://www.guardian.co.uk/comment/story/0,3604,1688777,00.html

Never pick a fight you know you cannot win. Or so I was told. Pick an argument if you must, but not a fight. Nothing I have read or heard in recent weeks suggests that fighting Iran over its nuclear enrichment programme makes any sense at all. The very talk of it - macho phrases about "all options open" - suggests an international community so crazed with video game enforcement as to have lost the power of coherent thought.

Iran is a serious country, not another two-bit post-imperial rogue waiting to be slapped about the head by a white man. It is the fourth largest oil producer in the world. Its population is heading towards 80 million by 2010. Its capital, Tehran, is a mighty metropolis half as big again as London. Its culture is ancient and its political life is, to put it mildly, fluid.


Iran Proposes New Talks With Europeans

January 17, 2006
The New York Times
Elaine Sciolino
http://www.nytimes.com/2006/01/18/international/middleeast/18iran.html

PARIS -- Apparently in an effort to win international support and avoid censure by the United Nations Security Council, Iran on Tuesday proposed a resumption of nuclear talks with the Europeans, a move that was immediately rejected by Britain as "vacuous."

The proposal came eight days after Iran resumed nuclear work at three sites in violation of an agreement 16 months ago with France, Germany and Britain that froze most of Iran's nuclear activities. The resumption prompted the European trio to declare the talks dead and call for the Security Council to pass judgment on Iran.


World Can't Ignore Cries Calling for Change in Iran

January 18, 2006
San Antonio Express-News
Jonathan Gurwitz
http://www.mysanantonio.com/opinion/stories/MYSA011806.02O.gurwitz.115d85d5.html

The world has come to know only one voice from Iran — that of President Mahmoud Ahmadinejad. In his denial of the Holocaust, his threat to wipe Israel off the map and his relentless pursuit of nuclear technology, Ahmadinejad has become to polite international relations what Howard Stern is to broadcast radio. There are other voices from Iran, however, who don't figure so prominently in the news as the Islamic Republic's firebrand leader.

There is the voice of dissident journalist Akbar Ganji. Ganji, like Ahmadinejad, is a former member of the Iranian Revolutionary Guards. Unlike Ahmadinejad, he recognizes that the 1979 revolution that deposed the Shah has metastasized into a corrupt, malignant cancer on the Iranian nation.



Mortal Threat

January 17, 2006
The Washington Times
Frank J. Gaffney Jr.
http://www.washingtontimes.com/commentary/20060116-100037-9847r.htm

Suddenly, the Iranian nuclear program is all the buzz. It appears to be nearing the point at which weapons-grade material, if not actual atomic or nuclear weapons, will be in the hands of one of the world's most dangerous regimes.

Given the magnitude of the danger thus posed, it is astounding that the world's response to date seems confined to rhetorical hand-wringing and diplomatic maneuvering.



Efforts to Put Iran Before UN Gather Pace

January 17, 2006
The Financial Times
Roula Khalaf in London and Neil Buckley in Moscow
http://news.ft.com/cms/s/4f1e053a-86d2-11da-8521-0000779e2340.html

China and Russia on Tuesday called for the West to revive negotiations with Tehran over Iran's nuclear programme as diplomatic efforts to report the dispute to the UN Security Council gathered momentum.

Sergei Lavrov, Russian foreign minister, said sanctions were not the best way to persuade Iran to heed international concerns. He said "The question of sanctions against Iran puts the cart before the horse. Sanctions are in no way the best, or the only, way to solve the problem."



A Strategy in Place

January 17, 2006
The Washington Times
Arnaud de Borchgrave
http://www.washingtontimes.com/commentary/20060116-100036-8792r.htm

A new national security doctrine for Israel was already taking shape before Prime Minister Ariel Sharon was felled by a massive stroke.

The roadmap for a negotiated two-state solution with the Palestinians went the way of the dodo long before Mr. Sharon was incapacitated. Hamas, a terrorist organization that advocates destruction of the state of Israel, had been steadily gaining Palestinian public opinion approval.

Surveys indicated Hamas would gain approximately 45 percent of the seats, possibly a majority, in Jan. 25 elections for a new Palestinian parliament. This, in turn, would paralyze the Palestinian government's ability to negotiate the "viable and contiguous state" called for by the roadmap. Hamas, which has not forsaken terrorism, also maintains a powerful militia. It is better equipped than the official security force.


Iran Crisis Talks Expose West's Split with China

January 17, 2006
The Guardian
Ewen MacAskill and Nick Paton Walsh in Moscow
http://www.guardian.co.uk/china/story/0,,1688114,00.html

Differences between the west and Russia and China were exposed yesterday during a meeting in London to discuss strategy for tackling the crisis over Iran's suspected nuclear weapons programme. After seven hours of talks Britain, France and Germany announced they are to seek Iran's referral to the security council at a meeting on February 2 and 3 of the UN's nuclear watchdog, the International Atomic Energy Agency.


And Now Iran

January 13, 2006
Weekly Standard
William Kristol
http://www.weeklystandard.com/Utilities/printer_preview.asp?idArticle=6585&R=EAD5F204

An unrepentant rogue state with a history of sponsoring terrorists seeks to develop weapons of mass destruction. The United States tries to work with European allies to deal with the problem peacefully, depending on International Atomic Energy Agency inspections and United Nations sanctions. The Europeans are generally hesitant and wishful. Russia and China are difficult and obstructive. Eventually the reality of the threat, the obduracy of the rogue state regime in power, becomes too obvious to be ignored.





London Talks Did Not Reach Iran Consensus-Germany

January 17, 2006
Reuters
today.reuters.com
http://today.reuters.com/PrinterFriendlyPopup.aspx?type=tnBusinessNews&storyID=nL17472056

BERLIN -- A meeting of European, Russian, Chinese and U.S. officials in London on Monday did not produce a full consensus on how to proceed with Iran over its nuclear programme, a senior German diplomat said on Tuesday. German Deputy Foreign Minister Gernot Erler, speaking on German public television, confirmed that agreement had been reached to convene an extraordinary meeting of the International Atomic Energy Agency (IAEA) in Vienna on Feb. 2.



The Iranian Tipping Point

January 17, 2006
The Wall Street Journal
Frederick Kempe
http://online.wsj.com/public/article_print/SB113743113123247664.html

The operators of Iran's Natanz nuclear-enrichment plant called it the "Yankee virus" even though they couldn't establish its source. What they did know was that "the industrial accident" it spawned had shut them down and done such serious damage to their facility that it would take months to repair.

The software virus had triggered an irregular vibration of one of the 164 ultra-high-speed centrifuges used to separate out heavy uranium 238 for use as nuclear fuel. The centrifuge malfunctioned, knocking out the others until the whole system seized up.

The Iranians would never know how Natanz had been infiltrated or that the specially trained, U.S.-paid agents behind the high-tech attack had escaped the country without attracting notice.