cyrus
Site Admin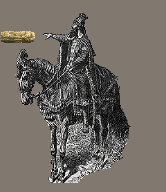 Joined: 24 Jun 2003
Posts: 4993

Posted: Tue Jan 17, 2006 12:26 pm

Post subject: Executive Summary News/Articles Update-January 17, 2006

---


Executive Summary News/Articles Update-January 17, 2006
The First Paragraph of Each Article and Source URL For Complete News/Articles Are Shown




EU calls for IAEA action over Iran nuke dossier

http://www.iranmania.com/News/ArticleView/Default.asp?NewsCode=39678&NewsKind=Current%20Affairs
LONDON, January 17 (IranMania) - Europe's leading nations pressed for an emergency meeting of the UN atomic watchdog in two weeks over Iran's nuclear programme, bringing the prospect of referral to the UN Security Council a step closer, AFP reported.
After talks in London on Monday that also included officials from China, Russia and United States, the EU troika of Britain, France and Germany said they wanted the International Atomic Energy Agency (IAEA) to meet on February
"The EU-3 informed the other participants of their intention to call for an extraordinary IAEA board of governors meeting on the 2nd and 3rd of February," a British Foreign Office spokesman told AFP.

Russia, China reject call to bring Iran before UN

(New York Times)
Updated: 2006-01-17
http://www.chinadaily.com.cn/english/doc/2006-01/17/content_513037.htm
Russia and China affirmed Monday that Iran must resume its freeze on certain nuclear activities, but refused a call by the Americans and the Europeans for the issue to be put before the U.N. Security Council, according to the British Foreign Office and senior European officials.
In one conciliatory gesture, Russia and China agreed not to block a move by France, Britain and Germany to convene a special session early next month of the 35 nations that make up the board of the International Atomic Energy Agency in Vienna, Austria, according to the officials. At that time, the nations could decide whether Iran should be referred to the Security Council for possible censure.

EU3 Draft Resolution Referring Iran to UN Council

January 16, 2006
Reuters
http://today.reuters.com/news/NewsArticle.aspx?type=topNews&storyID=2006-01-16T180453Z_01_BAT001214_RTRUKOC_0_US-NUCLEAR-IRAN-EU3.xml

Germany, France and Britain have begun drafting a resolution to submit to the International Atomic Energy Agency (IAEA) that calls for Iran to be referred to the U.N. Security Council, EU diplomats said on Monday.

The European Union's three biggest powers, like the United States, suspect Iran is developing nuclear weapons under cover of a civilian atomic energy program. Tehran denies the charge, insisting its nuclear ambitions are limited to power generation.

Global Powers Agree to Turn Screw

January 17, 2006
The Times
Richard Beeston
http://www.timesonline.co.uk/article/0,,251-1988790,00.html

Britain, France and Germany announced yesterday that they would seek an emergency meeting of the International Atomic Energy Agency early next month to have Iran referred to the United Nations Security Council, where Tehran could face sanctions for its controversial nuclear programme.

After a day of talks in London with diplomats from America, Russia and China, the three European powers signalled that the meeting on February 2-3 would mark the end of years of mediation with Tehran. All six nations agreed that Iran must suspend its nuclear programme.



Tactics and Deals: The Options for the World

January 17, 2006
The Times
Bronwen Maddox
http://www.timesonline.co.uk/article/0,,251-1988723,00.html

Russia yesterday dangled the possibility that it can still strike a deal with Iran. That is certainly its own fervent hope. Under its offer, it would send Iran the fuel for its nuclear reactors but withhold the technology which would enable it to develop weapons.

At the moment, Russia appears to be alone in thinking Tehran might still accept this plan ó but if it does, so much the better. But if Iran, as expected, rejects the offer or stalls, then it will almost certainly be hauled before the United Nations Security Council.

And what then? It has become commonplace in the two years of this row to fret over the difficulties of getting tough action from the Council.


Doing Business with Iran

January 16, 2006
National Review Online
Anne Bayefsky
http://www.nationalreview.com/bayefsky/bayefsky200601161051.asp

Top U.N. officials responsible for nuclear nonproliferation are facilitating Iranís acquisition of nuclear weapons.

Backstabbing by United Nations Secretary-General Kofi Annan reached another low-water mark on Friday, as Annan worked furiously to undue European and American efforts to bring Iran before the Security Council. Reminiscent of his 1998 comment after visiting Saddam Hussein, "I think I can do business with him," Annan told reporters on Friday: "I had a 40-minute conversation with Mr. [Ali] Larijani, the Iranian negotiator of the nuclear issue. ...He in turn affirmed to me that they are interested in serious and constructive negotiations..." He later explained, "the negotiations relate to the EU3," Britain, France, and Germany.


UK's Straw Says Up to Iran to Prove its Nuclear Intentions

January 16, 2006
AFX News
Forbes.com
http://www.forbes.com/work/feeds/afx/2006/01/16/afx2451814.html

LONDON -- It is up to Iran to reassure the international community that it really is not pursuing the development of nuclear weapons, British Foreign Secretary Jack Straw said. Speaking at a security conference in London, where senior diplomats were holding a closed-door meeting on Iran, Straw underlined the danger of weapons of mass destruction falling into the hands of terrorists.


Tehran's Resumed Nuclear Research 'Is Irreversible'

January 16, 2006
The Financial Times
Gareth Smyth and Najmeh Bozorgmehr
Hamid-Reza Asefi, Iran's foreign ministry spokesman, yesterday insisted Tehran's resumption of nuclear research was "irreversible", despite a meeting of European Union and US officials and their Chinese and Russian counterparts in London today to consider action.

Germany, France and Britain, who led the EU in talks with Tehran on curbing the nuclear programme, will join the US in arguing at today's meeting with China and Russia that Iran be referred to the United Nations Security Council, a step that could lead to sanctions, despite Tehran's warning on Friday this would prompt it to end its acceptance of snap UN inspections of its atomic facilities. Iran's economy minister, Davoud Danesh-Jafari, said any sanctions could hurt the sponsors by raising oil prices.


Merkel to Urge Putin to Step Up Pressure on Iran

January 16, 2006
Reuters
Meg Clothier
http://today.reuters.com/news/newsArticle.aspx?type=worldNews&storyID=2006-01-16T123937Z_01_L16178685_RTRUKOC_0_US-GERMANY-RUSSIA.xml&archived=False

MOSCOW -- German Chancellor Angela Merkel met President Vladimir Putin on Monday for talks in which she was expected to press him to support European Union and U.S. diplomatic pressure on Iran over its nuclear program.

On her first visit to Moscow since taking over from Putin's close friend Gerhard Schroeder, Merkel met the Russian leader in the Kremlin for talks to discuss Iran, energy ties, the situation in Chechnya and other issues, German officials said.


Iran - All that We Don't Know

January 15, 2006
The Jerusalem Post
Elliot Jager
http://www.jpost.com/servlet/Satellite?cid=1136361087021&pagename=JPost%2FJPArticle%2FShowFull

The more you reflect on the coming showdown with Iran, the more you wonder why anyone would want to be the next prime minister of Israel. My advice to Ehud Olmert, Binyamin Netanyahu and Amir Peretz is: Beware of people who speak knowledgeably about Iran, particularly men with epaulets, big-time pundits and eminent academics. What they don't know about Iran could fill an encyclopedia.


Slamming Its Doors on the World

January 15, 2006
Time.com
Azadeh Moaveni
http://www.time.com/time/magazine/article/0,9171,1149388,00.html

As Iran confronts the West over nukes, its leaders are patrolling the Web to silence critics at home.

As the editor of the Iranian Feminist Tribune, a website devoted to women's issues, Parvin Ardalan used to sit at her home computer each night, posting news articles on the site that the country's print press would never carry. She spread the word about sit-ins and seminars. At its busiest, the site attracted 70,000 visitors a day. But late last year, Ardalan received a text message from a friend informing her that the site had disappeared. Along with thousands of other websites--including opposition blogs like regimechange.blogspot.com and online retailers like Bloomingdales.com--the Feminist Tribune was blocked as part of a censorship campaign by Iran's new hard-line government but is still accessible outside Iran. "We lost one of our greatest tools," Ardalan says. "It's hindered our work, which I suppose was the goal."


Tomorrow's World War Today

January 16, 2006
Los Angeles Times
Editorials, Op-Ed
http://www.latimes.com/news/printedition/opinion/la-oe-ferguson16ajan16,1,1002965.column

Are we living through the origins of the next world war? It's certainly easy to imagine how a future historian would deal with recent events in the Middle East: "With every passing year after the turn of the century, the instability of the Gulf region grew. By the beginning of 2006, nearly all the combustible ingredients for a conflict ó far bigger in scale than the wars of 1991 or 2003 ó were in place.


Israel Will Not Agree to Iran Nuclear Capability

January 16, 2006
Agence France-Presse
Yahoo News!
http://news.yahoo.com/s/afp/20060116/wl_mideast_afp/mideastiranpoliticsnuclearisraelspain_060116103451;_ylt=AjPxC2hx0OQ4JVF1lzFAmgtSw60A;_ylu=X3oDMTBiMW04NW9mBHNlYwMlJVRPUCUl

Israel will not allow "a totalitarian" Iran which exports international terrorism to have a nuclear capability, Israeli President Moshe Katsav said in a newspaper interview. "It would be the first step for atomic bombs to fall into the hands of terrorists of the (Shiite fundamentalist movement) Hezbollah, the (Islamist) Hamas or Al-Qaeda for example," said Katsav who was born in Iran in 1945.

"We don't have a conflict of interest with Iran, we don't have a common border but we cannot allow a totalitarian country which exports international terrorism to have a nuclear capability," he told the conservative ABC newspaper on Monday.



Saudis Warn Iran that its Nuclear Plan Risks Disaster

January 16, 2006
The Times
Richard Beeston
http://www.timesonline.co.uk/article/0,,251-1988111,00.html

Saudi Arabia broke its silence yesterday in the growing row between the West and Iran by warning Tehran that its nuclear ambitions could bring disaster to the region. Prince Saud al-Faisal, the veteran Saudi Foreign Minister, criticised President Ahmadinejadís Administration, urging him to forgo atomic energy, to moderate his foreign policy and resist the temptation of interfering in Iraq.

Speaking before a terrorism conference in London, which he will be attending today, Prince Saud spoke for many in the Arab world when he cautioned of the dangers of a regional arms race.

Rice Says World Must Act Fast Against Iran


January 16, 2006
Reuters
Sue Pleming
http://thestar.com.my/news/story.asp?file=/2006/1/16/worldupdates/2006-01-16T150221Z_01_NOOTR_RTRJONC_0_-232152-1&sec=Worldupdates

MONROVIA -- U.S. Secretary of State Condoleezza Rice said on Monday Iran "crossed the threshold" with its recent nuclear actions and the world must act fast to send Tehran to the U.N. Security Council.

The Security Council's five permanent members and Germany are holding talks in London on Monday in search of a common strategy to tackle Iran's resumption of atomic fuel research and development after a two-year moratorium.

Rice said the United States wanted the International Atomic Energy Agency (IAEA) to hold an emergency meeting as soon as possible, fearing if IAEA members waited until a scheduled meeting in March this would give Iran a chance to further "obfuscate" over its nuclear weapons plans.

"We just can't let them do that," she told reporters traveling with her to Liberia for the inauguration of Africa's first woman president.