cyrus
Site Admin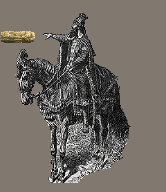 Joined: 24 Jun 2003
Posts: 4993

Posted: Mon Jan 16, 2006 12:03 pm

Post subject: Executive Summary Iran News/Articles Update-January 16,2006

---


Executive Summary Iran News/Articles Update-January 16, 2006
The First and Last Paragraph of Each Articles and Source URL For Complete News/Articles Are Shown



Iran issues stark warning on oil price

16 January 2006
Mail & guardian on line
http://www.mg.co.za/articlePage.aspx?articleid=261361&area=/breaking_news/breaking_news__international_news/#
Iran stepped up its defiance of international pressure over its nuclear programme on Sunday by warning of soaring oil prices if it is subjected to economic sanctions. As diplomats from the United States, Europe, Russia, and China prepared to meet on Monday in London to discuss referring Tehran to the United Nations security council, Iran's Economy Minister, Davoud Danesh-Jafari, said the country's position as the world's fourth-largest oil producer meant such action would have grave consequences.


Iran Warns Against Sanctions as Move in Nuclear Standoff

By REUTERS
New York Times
http://www.nytimes.com/2006/01/16/international/middleeast/16iran.html
TEHRAN, Jan. 15 (Reuters) - Iran said Sunday that only diplomacy, not threats to refer the country to the United Nations Security Council for possible punishment, could defuse a standoff over its nuclear work, and warned that any Western push for sanctions could force up world oil prices.
At the same time, Republican and Democratic senators in Washington said that the United States might ultimately have to undertake a military strike to deter Iran from obtaining nuclear weapons, but that it should be the last resort.


Iran 'could go nuclear within three years'

By Con Coughlin, Defence and Security Editor,
Daily Telegraph: 16/01/2006
http://www.telegraph.co.uk/news/main.jhtml?xml=/news/2006/01/16/wiran16.xml&sSheet=/news/2006/01/16/ixnewstop.html
Iranian scientists are expected to start work this week on the highly technical task of enriching tons of uranium to a level where it could be used in the production of atomic weapons, say the latest reports received by western intelligence agencies.


Tehran Faces Backlash Over Conference to Question Holocaust

January 16, 2006
The Guardian
Robert Tait
http://www.guardian.co.uk/international/story/0,3604,1687124,00.html
http://www.coxandforkum.com/archives/000289.html http://www.coxandforkum.com/archives/000289.html


Iran announced yesterday it would stage a conference to question the authenticity of the Holocaust, a move certain to stir international anger.

The statement follows a series of inflammatory remarks by Iran's hawkish president, Mahmoud Ahmadinejad, who has described the murder of six million Jews by the Nazis in the second world war as a myth and called for Israel to be "wiped off the map". He has also suggested an alternative Jewish state should be set up in Europe or Alaska.


Iran Notches Up Anti-Israel Campaign

January 15, 2006
The Associated Press
Nasser Karimi
http://news.yahoo.com/s/ap/20060115/ap_on_re_mi_ea/iran_holocaust_6;_ylt=AsCZ8idM2VMUjSPYYPk_jVRSw60A;_ylu=X3oDMTBiMW04NW9mBHNlYwMlJVRPUCUl

Iran announced plans Sunday for a conference to examine evidence for the Holocaust, a new step in hard-line President Mahmoud Ahmadinejad's campaign against Israel — one that was likely to deepen Tehran's international isolation.

Ahmadinejad already called the Nazis' World War II slaughter of European Jews a "myth" and said the Jewish state should be wiped off the map or moved to Germany or the United States.


Iran Plans Holocaust Conference

January 15, 2006
The Associated Press
CBS News
http://www.cbsnews.com/stories/2006/01/15/world/main1209940.shtml

TEHRAN -- Iran, whose president has declared the Holocaust a myth, announced Sunday it would hold a conference to examine the scientific evidence concerning Nazi Germany's massacre of the Jews. "It is a strange world. It is possible to discuss everything except the Holocaust. The Foreign Ministry plans to hold a conference on the scientific aspect of the issue to discuss and review its repercussions," Foreign Ministry spokesman Hamid Reza Asefi told reporters.


UN Security Council Powers Meet on Iran

January 15, 2006
Reuters
Mark Heinrich
http://news.yahoo.com/s/nm/nuclear_iran_dc;_ylt=Ar4LblKuE2geD.qzBeNaRZZSw60A;_ylu=X3oDMTBiMW04NW9mBHNlYwMlJVRPUCUl

LONDON -- The United States and European Union hope to enlist Russian and Chinese support for robust diplomatic steps against Iran over its contentious nuclear program when the U.N. Security Council powers meet on Monday.

Iran's resumption of research that could be used for either civilian atomic energy or bombs has sparked a flurry of Western diplomacy in pursuit of a vote by the U.N. nuclear watchdog to refer Iran to the Council for possible sanctions.

Moscow, with a $1 billion stake building Iran's first atomic reactor, and Beijing, reliant on Iranian oil for its burgeoning economy, have so far blocked a consensus for referral within the International Atomic Energy Agency (IAEA) board of governors.


Senators Support Penalties Against Iran

January 15, 2006
The Associated Press
Nedra Pickler
http://www.forbes.com/home/feeds/ap/2006/01/15/ap2450876.html

Senators said Sunday that international penalties against Iran are necessary to contain its nuclear ambitions, even if restricted trade with the oil-rich nation drove up energy prices. "We cannot be intimidated by economic threats from their side," said Sen. Trent Lott, R-Miss.


Iran's Rogue Rage

January 15, 2006
Newsweek
Christopher Dickey, Maziar Bahari and Babak Dehghanpisheh
http://www.msnbc.msn.com/id/10858242/site/newsweek/

On the ski slopes of Dizin in north Tehran, boys and girls mingle freely, listening to Madonna, Shakira and Persian pop diva Googoosh. Headscarves are reduced to hair bands, and Mahsid Sajadi, a 25-year-old graphic designer, is sporting a Star-Spangled Banner bandanna her cousin sent her from Orange County, Calif. Sajadi, modern and cosmopolitan, has almost no opinions in common with Iran's rabble-rousing ultraconservative President Mahmoud Ahmadinejad—except when it comes to nukes. "We have a right to have nuclear technology," says Sajadi. "We are a nation with an ancient civilization and rich culture. I think it's really hypocritical of Mr. Bush to criticize Iran for having nuclear technology while Pakistan, India and Israel have nuclear bombs."



George Bush, Diplomat

January 11, 2006
Newsweek
Michael Hirsh
http://www.msnbc.msn.com/id/10808666/site/newsweek/

The civilized world is now united against Iran. Can the American president exploit the opportunity?

After Eugene "Bull" Connor, the sheriff of Birmingham, Ala., turned dogs and fire hoses on black protesters in May, 1963, John F. Kennedy observed that "the Civil Rights movement should thank God for Bull Connor. He's helped it as much as Abraham Lincoln." It was the perfect putdown. Connor had been a hero to Southern bigots. JFK, with one withering remark, condemned him to that most ignoble form of immortality for a Southerner. He would forever be remembered as the butt of a Yankee joke.


'We Will Cut Them Until Iran Asks For Mercy'
January 15, 2006
Telegraph
Massoud Ansari
http://portal.telegraph.co.uk/news/main.jhtml?xml=/news/2006/01/15/wiran15.xml&sSheet=/news/2006/01/15/ixnewstop.html

Deep in the lawless triangle connecting Iran, Pakistan and Afghanistan, eight terrified Iranian soldiers are being held hostage by a Sunni group that is vowing to "slaughter" them if Teheran does not bow to its demands.

"We will chop their heads once our deadline is over," Abdul Hameed Reeki, chief spokesman of the Jundallah or Brigade of God group, told the Sunday Telegraph, slowly drawing an index finger across his neck to demonstrate the seriousness of his intent.



The Multilateral Moment?

January 13, 2006
National Review Online
Victor Davis Hanson
http://www.nationalreview.com/hanson/hanson200601130837.asp

Our bad and worse choices about Iran.

"Multilateralism good; preemption and unilateralism bad."

For four years we have heard these Orwellian commandments as if they were inscribed above the door of Farmer Jones's big barn. Now we will learn their real currency, since the Americans are doing everything imaginable — drawing in the Europeans, coaxing the Russians and Chinese to be helpful at the U.N., working with international monitoring agencies, restraining Israel, talking to the Arabs, keeping our jets in their hangars — to avoid precipitous steps against Iran.


West Battles to Pull Iran's Leader Back From Judgement Day Bomb

January 15, 2006
Sunday Times
Sarah Baxter, Washington and Uzi Mahnaimi, Tel Aviv
http://www.timesonline.co.uk/article/0,,2089-1986052,00.html

When President Mahmoud Ahmadinejad addressed the United Nations for the first time last September, he had a mystical, out of body experience. On his return to Iran he said: "One of our group told me that when I started to say, 'In the name of the God, the almighty and merciful', he saw a light around me and I was placed inside this aura."

Sheer flattery? Not according to the Iranian president. "I felt it myself," he continued.


Misreading Iran - It Wants More Than Reassurance

January 12, 2006
The Economist
Nuclear Proliferation
http://www.economist.com/opinion/displaystory.cfm?story_id=E1_VPRVQSS

Especially since the election last June of its fire-breathing president, Mahmoud Ahmadinejad, he who denies the Holocaust and calls for the removal of Israel, Iran is often portrayed as dangerous, irrational and unpredictable. In truth, it is not irrational. It has so far played a shrewd and winning hand both in Iraq and in its nuclear game of cat-and-mouse with America, Europe and the International Atomic Energy Agency. Nor is it unpredictable. Although the timing may have surprised, Iran's crossing this week of yet another "red line" by resuming work—research only, you understand—at its uranium-enrichment facility in Natanz was the expected next step in a long-standing plan to put itself within a screwdriver's turn of building an atomic bomb. Iran is, however, dangerous. But how dangerous? And to whom?


Rightly or Wrongly, Iran Feels a Glow of Immunity

January 12, 2006
The Economist
Special Report-Iran's Psychology
http://www.economist.com/displaystory.cfm?story_id=5382491

As the snow falls in Tehran, the surreal shape of Iran's public diplomacy shows through the gloom. Unfazed by the determination of some European countries to prevent the Islamic Republic from developing a nuclear fuel cycle, Ayatollah Ali Khamenei, the supreme leader, hopes those same countries may invest in the project.

Between expressions of hope that Ariel Sharon, Israel's incapacitated prime minister, will die soon, Mahmoud Ahmadinejad, Iran's president, has offered to dispatch officials to help EU countries solve their human-rights problems. As is often the case with obscure signals in a blizzard, the world pays little attention.