cyrus
Site Admin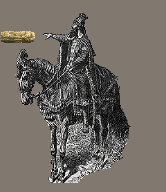 Joined: 24 Jun 2003
Posts: 4993

Posted: Fri Jan 13, 2006 12:37 pm

Post subject: Executive Summary Iran News/Articles Update-January 13, 2006

---


Executive Summary Iran News/Articles Update-January 13, 2006
The First and Last Paragraph of Each Articles and Source URL For Complete News/Articles Are Shown



'Dead end' in Iran nuclear talks

Time has arrived to use UN sanctions, European ministers declare in Berlin
By ALAN FREEMAN
Friday, January 13, 2006 Posted at 5:49 AM EST
Associated Press, Reuters
http://www.theglobeandmail.com/servlet/ArticleNews/TPStory/LAC/20060113/IRAN13/TPInternational/Americas
WASHINGTON -- Iran's hard-line government appears headed for a confrontation with the international community over its nuclear ambitions after the breakdown of talks with the European Union.
The foreign ministers of Germany, France and Britain said yesterday in Berlin that talks with Tehran had reached a "dead end" and it was time to refer the nuclear issue to the United Nations Security Council, which could slap Iran with sanctions.

Rafsanjani: Iran will break down colonial taboos


http://www.iranmania.com/News/ArticleView/Default.asp?NewsCode=39560&NewsKind=Current%20Affairs
LONDON, January 13 (IranMania) - Expediency Council Chairman Akbar Hashemi Rafsanjani Thursday said Iran would break down the colonial taboos against using nuclear energy peacefully, IRNA said.
The former president, who made the statement in his short talk with reporters, added the decision has been made by the council.

Avoiding critical mass with Iran

The Monitor's View
http://www.csmonitor.com/2006/0113/p08s02-comv.html
Thumbing its nose at the West, Iran has resumed research on refining uranium into bomb-grade quality. Its crossing of a nuclear "red line" calls for a firm response because this may be the last chance to really stop creeping global nuclear proliferation.
But what kind of response, and how far? Iran's defiance suggests it's relying on a repeat of past weaknesses by the big powers in keeping other nations from obtaining atomic weapons (or setting an example by curtailing their own arsenals).

Iran will be referred to UN as diplomacy reaches a dead end

FROM BRONWEN MADDOX IN BERLIN
http://www.timesonline.co.uk/article/0,,251-1982967,00.html

::No break::IRAN will be referred to the United Nations Security Council within weeks after Europe's three biggest powers and the United States agreed last night that two years of negotiations to end Tehran's nuclear ambitions had reached a "dead end".
The British, French and German foreign ministers agreed to call an emergency meeting of the International Atomic Energy Agency (IAEA) as soon as possible to have Iran referred.



Annan warns against rash U.N. action on Iran


By DPA (Deutsche Presse-Agentur)
Jan 13, 2006
http://news.monstersandcritics.com/middleeast/article_1075654.php/Annan_warns_against_rash_U.N._action_on_Iran
New York - U.N. Secretary-General Kofi Annan said Thursday he is \'extremely concerned\' about the growing crisis over Iran\'s nuclear programme and said Iran should only be referred to the U.N. Security Council if all other possibilities are exhausted.
Annan offered to mediate in the dispute but suggested there still was room for handling it within the International Atomic Energy Agency (IAEA), the U.N. nuclear watchdog.


U.S. creates 'managers' for Iran and North Korea

By Douglas Jehl The New York Times
THURSDAY, JANUARY 12, 2006
http://www.iht.com/articles/2006/01/12/news/intel.php

WASHINGTON The director of national intelligence, John Negroponte, has created new "mission managers" for Iran and North Korea, adding those two countries to a short list of top-priority challenges for American intelligence agencies.

Iran and North Korea join counterterrorism and nuclear counterproliferation as areas of focus for senior management posts that were recommended last year by a high-level presidential commission.


World oil 'to touch $70 over Iran nuclear crisis'
13th Friday 2006
http://www.gulf-daily-news.com/Story.asp?Article=132457&Sn=BUSI&IssueID=28299
LONDON: A referral of Iran to the United Nations Security Council over its nuclear programme is likely to push oil prices to record high points above $70 per barrel, analysts in London said yesterday.


Stocks drop on Iran worries


Reuters
http://abcnews.go.com/Business/wireStory?id=1499443
NEW YORK - U.S. stocks dropped on Thursday on worries over Iran's nuclear intentions, doubts about corporate earnings and brokerage downgrades of blue-chip companies JPMorgan Chase & Co. <JPM.N> and Coca-Cola Co. <KO.N>.
The Nasdaq Composite stock index snapped a seven-day winning streak and the Dow closed below 11,000 just three days after crossing the level for the first time in 4 1/2 years on Monday.


Help Us, America . . .

January 12, 2006
The Wall Street Journal
Farouz Farzami
On the surface, it would appear that pressure from the United Nations and the United States has little effect on the mullahs who rule Iran. The opposite is true.

The best current example is the standoff over Iran's nuclear program. Fearing that the mullahs are secretly developing nuclear weapons, the U.N. wants strict limits on Iran's nuclear program. The country's top nuclear negotiator, Ali Larijani, and Iran's new president, Mahmoud Ahmadinejad, have refused to consider any such limits, even after Russia offered a compromise that would permit Iran to enrich uranium on its soil. The president and the top negotiator have been defiant -- on state-run TV recently, Mr. Larijani, thinking several steps ahead, pledged a "crushing response" to any military attack by the U.S. or Israel.


EU Refers Iran to Nuclear Watchdog

.
January 12, 2006
Times Online
Times Online and agencies
http://www.timesonline.co.uk/article/0,,251-1982212,00.html

Britain, France and Germany tonight took the first step towards seeking international sanctions against Iran over its controversial nuclear fuel programme. Following crisis talks with his counterparts in Berlin, Jack Straw, the Foreign Secretary, said that they had agreed to request an emergency meeting of the International Atomic Energy Agency (IAEA) board with a view to referring Tehran to the UN Security Council.


Test of Wills Between Iran and the West


January 11, 2006
The New York Times
Steven R. Weisman
http://www.nytimes.com/2006/01/12/international/middleeast/12diplo.html

WASHINGTON -- One day after Iran moved to break the internationally monitored seals on its nuclear facilities, a contest of wills between Iran and its adversaries unfolded, with the Europeans threatening to refer Iran to the United Nations Security Council for possible punitive actions and Iran issuing defiant new warnings.


Czech Republic, Slovakia condemn Iran's nuclear move


London, Jan. 12 – The Czech Republic and Slovakia on Thursday added their voices to a chorus of international condemnation against Iran's resumption of nuclear enrichment-related activities.

The Czech Foreign Ministry said in a statement that it was "deeply concerned" at the Iranian move.

Iran lifted seals of the United Nations nuclear watchdog at several of its nuclear plants including its uranium enrichment facility in Natanz.


UPDATE 7-Oil steadies, tensions mount over Iran


http://today.reuters.com/business/newsarticle.aspx?type=tnBusinessNews&storyID=nL12782107&imageid=top-news-view-2006-01-12-192006-get_thumbnail%5B2%5D.jpeg&cap=Flares%20burn%20at%20the%20Murphy%20Oil%20refinery%20in%20the%20St.%20Bernard%20Parish,%20Louisiana,%20on%20October%2019,%202005.%20Hurricane%20Katrina%20damaged%20Murphy%20facilities%20on%20the%20U.S.%20Gulf%20Coast.%20REUTERS/Lucas%20Jackson.
(Recasts, updates prices, adds details)
NEW YORK, Jan 12 (Reuters) - Oil briefly topped $65 a barrel on Thursday for the first time in three months as tension over Iran's nuclear ambitions stoked fears of a supply disruption from the world's fourth biggest crude exporter.
U.S. crude oil futures <CLc1> struck $65.10 a barrel, the highest since early October, before profit-taking pulled prices back to $63.94, unchanged on the day. London Brent crude <LCOc1> settled up 45 cents to $62.62.

Iran's Ahmadinejad: Islam will lead to "great event"

Tehran, Iran, Jan. 12 – Iran's hard-line President Mahmoud Ahmadinejad said Thursday evening that the Islamic Republic's 1979 Islamic revolution was a great movement and a stepping stone to a final "great event" in the world.

Speaking to a crowd in the southern city of Roudan, Hormozgan province, Ahmadinejad said, "The Islamic Republic is the continuation of the path of the prophets which came to begin a great movement and the final occurrence".

"The Islamic revolution was a great leap in leading the people and reaching the climax of history", Ahmadinejad said.

Europe: Iran must be referred to Security Council


January 12, 2006
BY GEIR MOULSON ASSOCIATED PRESS
http://www.suntimes.com/output/elect/rice12.html#
BERLIN-- The British, French and German foreign ministers said Thursday that negotiations with Iran over its nuclear program had reached a "dead end" and the Islamic republic should be referred to the U.N. Security Council.

Bush, Merkel Meet; Iran Tops Agenda

January 13, 2006
The Associated Press
Ohio News
http://www.onnnews.com/Global/story.asp?S=4358133&nav=menu241_4

WHITE HOUSE -- President Bush meets with Germany's new leader today and Iran's nuclear program tops the agenda. German Chancellor Angela Merkel is on her first visit to Washington since she emerged two months ago as head of a coalition government. She replaces Gerhard Schroeder, with whom the president had a famously frosty relationship.


Iran Mixes Nuclear Defiance with Offer of Talks

January 13, 2006
The Financial Times
Gareth Smyth
http://news.ft.com/cms/s/36528c52-8415-11da-b3f3-0000779e2340.html

Iran on Friday made a two-edged response to US and European threats to press for its referral to the UN security council over its nuclear programme. Manouchehr Mottaki, the foreign minister, offered Europe a choice between a "continuation of talks" with Iran's "clear and explicit explanations" or the "end of co-operation", in a statement released by the official IRNA news agency that bore all the hallmarks of leadership consensus, .


Iran May Face Sanctions But Not Military Action

January 13, 2006
Telegraph
telegraph.co.uk
http://www.telegraph.co.uk/news/main.jhtml?xml=/news/2006/01/13/ustraw.xml&sSheet=/portal/2006/01/13/ixportaltop.html

Jack Straw, the Foreign Secretary, has said that Iran may face UN sanctions over its resumption of nuclear activities, but insisted that military action was not being considered. Mr Straw called on the international community to take a "sensible, patient" approach to ending the nuclear stand-off, and advised using pressure before imposing sanctions.