cyrus
Site Admin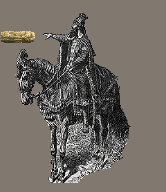 Joined: 24 Jun 2003
Posts: 4993

Posted: Wed Dec 28, 2005 1:51 pm

Post subject: Executive Summary Iran News/Articles December 28, 2005

---


Executive Summary Iran News/Articles Update-December 28, 2005
The First and Last Paragraph of Each Articles and Source URL For Complete News/Articles Are Shown



Women, Islam, and the New Iraq

December 27, 2005
Foreign Affairs
Isobel Coleman
http://www.foreignaffairs.org/20060101faessay85104/isobel-coleman/women-islam-and-the-new-iraq.html

January/February 2006

Summary: Although questions of implementation remain, the new Iraqi constitution makes Islam the law of the land. This need not mean trouble for Iraq's women, however. Sharia is open to a wide range of interpretations, some quite egalitarian. If Washington still hopes for a liberal order in Iraq, it should start working with progressive Muslim scholars to advance women's rights through religious channels.

ISOBEL COLEMAN is a Senior Fellow and Director of the Women and U.S. Foreign Policy Program at the Council on Foreign Relations.


Two Indian firms face US sanctions


http://timesofindia.indiatimes.com/articleshow/1349172.cms

WASHINGTON: Two Indian chemical companies along with six Chinese government-run firms and an Austrian firm will soon be sanctioned by the Bush administration for allegedly selling missile goods and chemical arms materials to Iran, according to a media report.


Iraqi Reformist: The Iranian and Syrian Regimes are Fascist


http://memri.org/bin/latestnews.cgi?ID=SD105705
In a posting on the reformist website www.elaph.com, Iraqi reformist Dr. Abd Al-Khaleq Hussein, whose articles are regularly posted on the site, criticized the Iranian and Syrian regimes and their actions in Iraq and Lebanon. He wrote that these regimes were fascist in the true sense of the word, and that no stability, democracy, or economic prosperity would be possible in the region as long as they existed.
The following are excerpts from his article: [1]
The Syrian and Iranian Regimes are Fascist - Literally, Not Metaphorically
"Some believe that describing the Iranian Islamic regime and the Ba'th Party's Syrian regime as fascist is offensive, provocative, or, at the very least, exaggerated. In actual fact, there is no exaggeration. I call a spade a spade, in accordance with the scientific definition of the terms 'Fascism' and 'Nazism.'

Mossad Chief: Iran Two Years Away From Bomb


December 27, 2005
The Jerusalem Post
Jpost Staff and AP
http://www.jpost.com/servlet/Satellite?cid=1135679238181&pagename=JPost%2FJPArticle%2FShowFull

"Iran is one to two years away, at the latest, from having enriched uranium," said Mossad Chief Meir Dagan during his annual report to the Knesset's Foreign Affairs and Defense Committee late Tuesday morning. "From that point, the completion of their nuclear weapon is simply a technical matter. If Iran goes undisturbed, they will reach technical nuclear development independence in the coming months," said Dagan.


9 Firms Sanctioned for Arms Deals With Iran

December 28, 2005
Los Angeles Times

http://www.latimes.com/news/nationworld/world/la-fg-briefs28.2dec28,1,3285049.story?coll=la-headlines-world

The Bush administration is punishing nine foreign companies, six of them in China, for selling missile goods and chemical arms material to Iran.

State Department spokesman Adam Ereli said the sanctions were based on "credible evidence," which he did not disclose.

Two of the companies are Indian and the other is Austrian.

Ereli said the United States will not provide export licenses to the companies for doing business in the United States and will ban U.S. government purchases from the companies.

Yes, Iran is meddling in Iraqi affairs, but maybe the influence works both ways.


By Christopher Hitchens
Dec. 27, 2005
http://www.slate.com/id/2133350/#ContinueArticle
I happened to be in Iran just after the first Iraqi elections of 2005, which took place at the end of January. One learns quite swiftly in Iran that it can be a mistake to ask people's opinion about developments next door, since Iranians are acutely sensitive to the Western misconception that they are Arabs, let alone Iraqis. To most of them, Iraq is not even a proper state, let alone a real country or nation. The very idea that they might see it as a model for any sort of emulation is absurd, if not faintly indecent.

Iran, Hizballah and Palestinians Gang up for a Second Front against Israel

DEBKAfile Special Report
December 28, 2005
http://www.debkafile.org/article.php?aid=1128
On Dec. 17, DEBKAfile reported exclusively:
A special Iranian plane flew Palestinian Hamas leader Khaled Meshaal to Revolutionary Guards HQ at Bandar Abbas Monday, Dec. 12, after he spent 10 days in Tehran as favored guest of Iranís clerical rulers. There, he conferred with RG commanders on operational collaboration between the two Palestinian groups, Hamas and Jihad Islami in Gaza and the West Bank, and their hook-up with Iranian networks and Hizballah in Lebanon. Their shared goal: the opening of a second rocket and shelling front against northern Israel to complement the Gaza front in the south.