cyrus
Site Admin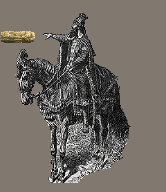 Joined: 24 Jun 2003
Posts: 4993

Posted: Mon Dec 19, 2005 7:58 pm

Post subject: Ancient Holy Cow Statuette Reveals Realistic Art

---

Ancient Holy Cow Statuette Reveals Realistic Art



The statuette of a holy cow discovered in Mazandaran indicates an attitude toward realistic art in the first millennium BC.

Source:
http://www.chn.ir/en/news/?Section=2&id=5753

Tehran, 4 October 2005 (CHN) – The discovered holy statuette of a cow indicates that a kind of realistic art trend existed during the first millennium BC.

In the recent archaeological excavations in Gohar Tepe, in Mazandaran, several statuettes and rhytons shaped like cows and used in religious ceremonies were discovered, one of which is left almost intact.

"Despite the customary artistic style of the north, which was mostly based on abstraction, the statues which prove the religious beliefs in the region within the first millennium before Christ were built realistically," says Ali Mahforouzi, head of the excavation team of Gohar Tepe of Mazandaran.

According to Mahforouzi, the intact statue of the holy cow is very realistic, and proves the artistic mastery of its creator. The statue was fired very well and its surface has been tried to be polished with a piece of cloth.

Most of the discovered statues in this region so far have been abstract, and seldom realistic ideas were implied in their creation. Therefore, the discovery of these realistic statues is very important for archaeologists.

The statue moreover shows the attention the artist has given its creation; he even tried to consider the natural curves of the body, which can rarely be seen in other historical sites.

Mahforouzi believes that the intact statue of the cow, which is bigger than the rest, and its artistic mastery implies that it should have been ordered by one of the high ranking personalities of the society.

Discovery of cultural evidence such as clay pieces around the structure where the rhytons were found indicates that they belonged to the Iron Age (the first millennium BC), but more studies are still needed to determine their exact period.

Mahforouzi believes that rhytons reflect the beliefs of the ancient people of the region. These statues are evidence that the people of the region worshiped oxen and humpback cows 3000 years ago. "Even today we can see some kind of respect towards the animals in the region," added Mahforouzi, referring to kinds of cows being regarded as symbols of hard work and fertility.

Mazandaran is one of the most ancient provinces in Iran. Archaeological excavations indicate that the province has been inhabited by human beings since

400,000 years ago

until the present time, and that

around 5000 years ago

, urbanization flourished in the area. Gohar Tepe is proof to this claim.