cyrus
Site Admin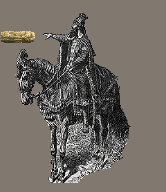 Joined: 24 Jun 2003
Posts: 4993

Posted: Sat Dec 17, 2005 12:25 pm

Post subject: Executive Summary Iran News/Articles Update-December 17, 05

---


Executive Summary Iran News/Articles Update-December 17, 2005
The First and Last Paragraph of Each Articles and Source URL For Complete News/Articles Are Shown



European leaders threaten sanctions for Iran

Iranian official says the West 'misunderstood' a comment about the Holocaust
By CONSTANT BRAND
Associated Press
Dec. 17, 2005,
http://www.chron.com/disp/story.mpl/world/3531025.html
BRUSSELS, BELGIUM - Iran could face sanctions if it keeps provoking Israel and the West, European leaders warned Friday, even as the Tehran regime's interior minister said the Iranian president's remarks had been "misunderstood."
Iranian President Mahmoud Ahmadinejad aggravated tensions with the West this week by calling the Holocaust a "myth," a statement that came two months after he called for Israel to be "wiped off the map."

Iran vows 'destructive' response to any attack


http://www.iranmania.com/News/ArticleView/Default.asp?NewsCode=38813&NewsKind=Current%20Affairs
LONDON, December 17 (IranMania) - Iran on Friday warned its response to any attack by arch-enemy Israel would be "swift and destructive," amid rising tensions over Iran's stance toward the Jewish state, said AFP.
"The policy of the Islamic republic of Iran is completely defensive, but if we are attacked, the answer of the armed forces will be swift, firm and destructive," Mostafa Mohammad Najjar was quoted as saying by the official IRNA news agency.

IRAQ'S ELECTION A VICTORY FOR IRAN, SAYS RAFSANJANI

By Najmeh Bozorgmehr
Published: December 17 2005
http://news.ft.com/cms/s/b53f0fe2-6ea1-11da-9544-0000779e2340.html
Akbar Hashemi Rafsanjani, Iran's influential former president, yesterday called Iraq's parliamentary elections a "victory" for Iran and said the vote had shattered any US expansionist ambitions in the Middle East, reports Najmeh Bozorgmehr in Tehran. He also criticised Washington for refusing to give Tehran a role in its Iraq policy.



Iran meddling in Iraq elections

Baghdad/Tehran, Dec. 16 – Iranian agents in Iraq carried out a widespread campaign of poll manipulation to ensure victory by Shiite groups allied to Tehran in Thursday's presidential election in the Islamic Republic's eastern neighbour, according to reports received by Iran Focus.


US allegations on Iran meddling in Iraq Rejected


http://www.iranmania.com/News/ArticleView/Default.asp?NewsCode=38823&NewsKind=Current%20Affairs
LONDON, December 17 (IranMania) - Tehran's Substitute Friday Prayers Leader Ayatollah Akbar Hashemi Rafsanjani rejected any allegation by the US administration regarding Iran's interference in Iraq, IRNA said.


UN censures Iran's human rights violations
London, Dec. 17 - The United Nations General Assembly adopted on Friday a resolution censuring widespread human rights violations in Iran.

The Assembly expressed its serious concern over the continuing harassment, intimidation and persecution of human rights defenders, non-governmental organisations, political opponents, religious dissenters, journalists, and students through undue restrictions on freedoms of assembly, press and _expression, arbitrary arrests, as well as the disqualification of large numbers of prospective candidates during the June 2005 presidential elections.

The resolution had 75 votes in its favour and 50 against, with 43 abstentions.

It called on Iran to end the persecution of political opponents and human rights defenders.

It went on to say that Iran must "eliminate the use of torture and other cruel, inhuman punishments, end impunity for violations of human rights, abolish public executions, particularly those who were under the age of 18 at the time of their offence, and eliminate all forms of discrimination and violence against women and minorities".

Iran's theocratic regime has been repeatedly censured by the General Assembly and the United Nations Human Rights Commission for continuing human rights abuses.

Saudi rejects Iran Holocaust comments
Saudi Arabia envoy to U.S. tells Washinton Post Holocaust is undisputed "historical fact"
Ynetnews
http://www.ynetnews.com/articles/0,7340,L-3185482,00.html

Saudi Arabia joined the world Thursday in condemning remarks by Iranian President Mahmoud Ahmadinejad that the Holocaust is a myth, with the Muslim country's new ambassador to the United States saying the "horrific genocide" is an undisputed "historical fact."


German Intelligence Warns That Iran Has New Missiles

December 16, 2005
Deutsche Presse-Agentur
M&C News
http://news.monstersandcritics.com/middleeast/article_1069412.php/German_intelligence_warns_that_Iran_has_new_missiles

German intelligence believes Iran has now bought 18 longer-range missiles from North Korea, giving Teheran the capability to attack targets in central Europe, the German daily newspaper Bild reported Friday.


Tehran Whips up Crisis Frenzy - at Home too

December 17, 2005
DEBKAfile
DEBKA-Net-Weekly
http://www.debka.com/article.php?aid=1121

Iranian president Mahmoud Ahmadinejad, echoed by the ayatollahs, persists in making outrageous hate statements, directed mainly at Israel.


GCC Fears Iran 'Getting out of Hand'

December 17, 2005
Reuters
Heba Kandil
http://english.aljazeera.net/NR/exeres/EB1FD903-6D20-4375-A872-37DF557EC926.htm

ABU DHABI -- Leaders of six pro-U.S. Gulf Arab states meet on Sunday to discuss Iran's nuclear ambitions and a U.N.-Syria standoff, concerned that an escalation of these disputes could rock a region already suffering from instability in Iraq.

"There is concern that Iran's nuclear program could be weaponised. At the end of the day they (Iranians) are building a nuclear reactor across the Gulf," one Gulf official said.


Iranian leader: Vile rhetoric, blind hate

The Daily Herald
From the Philadelphia Inquirer, Dec. 16, 2005
http://www.heraldextra.com/modules.php?op=modload&name=News&file=article&sid=71270
Iranian President Mahmoud Ahmadinejad once again showed his hatred of Israel by calling the Holocaust during World War II -- in which 6 million Jews and 6 million others in groups the Nazis did not like were systematically slaughtered -- a myth.
In doing so, Ahmadinejad ignores physical evidence. He ignores the eyewitness accounts of survivors and liberators. He ignores admissions of guilt by nations where the killing occurred.
Hearing the leader of a nation that seeks nuclear weapons spew such nonsense is alarming. Thankfully, most in the civilized world know better -- and rose up loudly and immediately to denounce his blind hate.


EU threatens sanctions on Iran after comments

Constant Brand
Associated Press
Dec. 17, 2005 12:00 AM
http://www.azcentral.com/arizonarepublic/news/articles/1217iran17.html
BRUSSELS, Belgium - Iran could face sanctions if it keeps provoking Israel and the West, European leaders warned Friday, even as the Tehran regime's interior minister said the Iranian president's remarks had been "misunderstood."



Will Allies Harden Stance on Iran?

December 17, 2005
The Wall Street Journal
Gerlad F. Seib and Carla Anne Robbins
http://users1.wsj.com/lmda/do/checkLogin?a=t&d=wsj&sd=users1&url=http%3A%2F%2Fonline.wsj.com%2Farticle_print%2FSB113478117060625344.html

For months, the U.S. has been trying to convince Iran that international patience with its nuclear program is running out. Next week, Iran may see just how true that is.

Iran meets Wednesday with America's three main European allies, France, Britain and Germany, for a showdown over the Iranians' nuclear program. Diplomats predict the session will almost certainly end in rancor. Iranian President Mahmoud Ahmadinejad darkened the atmosphere ahead of the talks last week with his statement that the Holocaust is a "myth," only the latest of his declarations to raise international hackles.



Rice: No Evidence Iran to Back Down In Nuclear Standoff

December 16, 2005
Dow Jones Newswires
AP
WASHINGTON -- U.S. Secretary of State Condoleezza Rice said Friday there is no evidence that Iran intends to back down in a diplomatic standoff over its disputed nuclear program, but hedged her bets on when the United States might seek punishment at the U.N.

In an Associated Press interview, Rice said "everybody continues to hope" that the country's new hardline leadership will resume negotiations in Europe over giving up a suspected weapons program. "I haven't seen any evidence that Iran is interested in a deal that is going to be acceptable to an international community that is extremely skeptical of what the Iranians are up to," Rice said.

She predicted the United States would have enough votes at the U.N. Security Council to impose international sanctions against Iran but hinted she was waiting for other nations to join such an effort.

"We also recognize that it is important for others to also come to the conclusion that we've exhausted the diplomatic possibilities," Rice said.

Bush Calls Iran's President 'Odd Guy'

December 16, 2005
Reuters
today.reuters.co.uk
http://today.reuters.co.uk/news/newsarticle.aspx?type=worldNews&storyid=2005-12-16T210157Z_01_KNE675044_RTRUKOC_0_UK-BUSH-IRAN.xml

WASHINGTON -- U.S. President George W. Bush on Friday called Iranian President Mahmoud Ahmadinejad, who has questioned the Holocaust and suggested Israel be moved to Europe, an "odd guy." "He's a odd guy," Bush said in an interview to be broadcast on PBS television later on Friday.

"I'm worried about a theocracy."

Ahmadinejad earlier this week triggered international condemnation for saying that the Holocaust was a myth.


In Iran, Arming for Armageddon

December 16, 2005
The Washington Post
Charles Krauthammer
http://www.washingtonpost.com/wp-dyn/content/article/2005/12/15/AR2005121501428.html

Lest you get carried away with today's good news from Iraq, consider what's happening next door in Iran. The wild pronouncements of the new Iranian president, Mahmoud Ahmadinejad, have gotten sporadic press ever since he called for Israel to be wiped off the map. He subsequently amended himself to say that Israel should simply be extirpated from the Middle East map and moved to some German or Austrian province. Perhaps near the site of an old extermination camp?



Iran Developing Longer-Range Missiles

December 16, 2005
The Associated Press
Jpost Staff and AP
http://www.jpost.com/servlet/Satellite?cid=1134309591984&pagename=JPost%2FJPArticle%2FShowFull

Iran threatened Friday a "swift and final" response to an Israeli attack. Iranian Defense Minister Mustafa Mohammed Najar said that while Iran's policy is one of defense, if it were attacked, it would respond harshly.

On Sunday, Maj.-Gen. (Res.) Amos Gilad, head of the Defense Ministry's foreign policy department, denied in an interview to Israel Radio that Israel planned to attack Iran.



Is There a Military Option?

December 16, 2005
Ha'aretz
Ze'ev Schiff
http://www.haaretz.com/hasen/spages/658625.html

During the war games at the Pentagon a few months ago, one scenario that came up was of Israel using force to halt Iran's nuclear development program, as it did in Iraq in 1981.

The question asked was whether Israel had the military means to do so. The popular thinking was that such an operation was beyond Israel's capability, despite its impressive military might. It was believed that a small country like Israel, located so far away from Iran, whose planes would have to fly over other countries to reach the target and stay long enough to get the job done, would not be able to knock Iran's nuclear infrastructure out of commission.


Iran President's Bodyguard Dies in Ambush

December 17, 2005

Iran Focus
iranfocus.com
http://www.iranfocus.com/modules/news/article.php?storyid=4931

Tehran, Iran -- One of the bodyguards of Iran's President Mahmoud Ahmadinejad was killed and another wounded when an attempt to ambush the presidential motorcade was thwarted in the southeastern province of Sistan and Baluchestan, according to a semi-official newspaper and local residents.

"At 6:50 pm on Thursday, the lead car in the presidential motorcade confronted armed bandits and trouble-makers on the Zabol-Saravan highway", the semi-official Jomhouri Islami reported on Saturday.

"In the ensuing armed clash, the driver of the vehicle, who was an indigenous member of the security services, and one of the president's bodyguards died, while another bodyguard was wounded", the newspaper, which was founded by Iran's Supreme Leader Ayatollah Ali Khamenei, wrote.

Ahmadinejad traveled to the restive province, where ethnic Baluchis have been fighting for years for autonomy, on Wednesday and returned to Tehran on Friday afternoon. Tehran often refers to anti-government activists and political opponents of the Islamist regime as "bandits" and "trouble-makers".

The newspaper report made no mention of Ahmadinejad's whereabouts during the attack on his bodyguards' vehicle, but Zabol residents reached by telephone said there were rumors in the town that the hard-line president himself was the target of the attack, which took place near Zabol.

"Many people have been rounded up for questioning after the attack and the authorities here were clearly shaken by the incident", a Zabol resident told Iran Focus.

The Sunni Baluchis have faced years of religious and racial discrimination under Iran's Shiite clergy-dominated government.

Ahmadinejad called the Holocaust a "myth" on Wednesday, on the first day of his trip to the province.

"They have fabricated a legend under the name 'Massacre of the Jews', and they hold it higher than God himself, religion itself and the prophets themselves", he told a crowd in Zahedan, the provincial capital of Sistan and Baluchestan.

The presidential office and other government officials have refrained from making any comment on the ambush.

Iran's state-controlled media have given much prominence to Ahmadinejad's visit to the impoverished province.