cyrus
Site Admin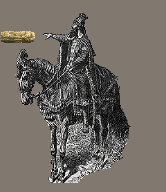 Joined: 24 Jun 2003
Posts: 4993

Posted: Mon Dec 12, 2005 12:30 pm

Post subject: Executive Summary Iran News/Articles Update-December 11, 05

---


Executive Summary Iran News/Articles Update-December 11, 2005
The First and Last Paragraph of Each Articles and Source URL For Complete News/Articles Are Shown



Israel readies forces for strike on nuclear Iran

Uzi Mahnaimi, Tel Aviv, and Sarah Baxter, Washington
The Sunday Times December 11,2005
http://www.timesonline.co.uk/article/0,,2089-1920074_1,00.html
ISRAELíS armed forces have been ordered by Ariel Sharon, the prime minister, to be ready by the end of March for possible strikes on secret uranium enrichment sites in Iran, military sources have revealed.
The order came after Israeli intelligence warned the government that Iran was operating enrichment facilities, believed to be small and concealed in civilian locations.
Iranís stand-off with the International Atomic Energy Agency (IAEA) over nuclear inspections and aggressive rhetoric from Mahmoud Ahmadinejad, the Iranian president, who said last week that Israel should be moved to Europe, are causing mounting concern.

Iran's supreme ruler supports anti-Israel comments made by hardline president

Dec 10, 2005
http://www.cbc.ca/cp/world/051210/w121072.html
TEHRAN, Iran (AP) - Iran's supreme ruler came out in support of his maligned president on Saturday, who created an international storm by demanding Israel be moved to Europe and casting doubt on whether the Holocaust happened.
"The unusual sensitivity of Zionists and their American supporters toward Iran's stance over the Zionist state reveals their increased weakness and fear about the level of attention given by Islamic countries to the Palestinian issue," state-run Iranian radio quoted Ayatollah Ali Khamenei as saying.
"Despite the Zionist's campaign, the struggle against the occupiers has become an old and thick tree in the Islamic world such that the arrogant powers could not sever its roots," he added.
Khamenei did not refer specifically to Ahmadinejad's remarks made Thursday in Saudi Arabia on the sidelines of a Saudi Arabian summit of more than 50 Islamic countries, convened to show a Muslim front against terrorism.

Iran Says Shocked by Reaction to Remarks on Israel

December 11, 2005
Reuters
Parinoosh Arami
http://thestar.com.my/news/story.asp?file=/2005/12/11/worldupdates/2005-12-11T143155Z_01_NOOTR_RTRJONC_0_-227439-1&sec=Worldupdates

TEHRAN -- Iran expressed surprise on Sunday about international condemnation of President Mahmoud Ahmadinejad's remarks regarding the Holocaust and Israel, and accused the West of not tolerating differences of opinion.

The United Nations Security Council and many world leaders have deplored Ahmadinejad's comments, in which he expressed doubt that the Holocaust happened and suggested Israel be moved to Europe.



Nuclear watchdog warns Iran about blocking inspections

But ElBaradei says it's too soon for U.N. to impose sanctions
Walter Gibbs, New York Times
Saturday, December 10, 2005
http://www.sfgate.com/cgi-bin/article.cgi?file=/chronicle/archive/2005/12/10/MNGGEG5ONA1.DTL
Oslo, Norway -- Mohamed ElBaradei, the director-general of the International Atomic Energy Agency, warned Iran on Friday to stop hindering an investigation into the country's nuclear energy program, which the United States and many other observers suspect is a cover to develop nuclear weapons.
"The international community has begun to lose its patience," he said in Oslo a day before today's ceremony at which he is to be awarded the 2005 Nobel Peace Prize.

Iran's Ahmadinejad Finally Wins Backing for Oil Minister

December 11, 2005
AFP
Servihoo.com
http://servihoo.com/Aujourdhui/kinews/afp_details.php?id=106352&CategoryID=47

Iran's parliament has approved President Mahmoud Ahmadinejad's fourth nominee for oil minister, the ministry's current caretaker Kazem Vaziri-Hamaneh, ending a three-month-old dispute over the key post.

Vaziri-Hamaneh was widely seen as a compromise choice for the hardline president, who had been pushing for a fresh face to purge a ministry he claims has been run by a "mafia" and for Iran's huge oil revenues to be distributed among the poor.


Iran: Bolstering Its Defenses

December 11, 2005
Newsweek International
Owen Matthews and Kevin Peraino
http://msnbc.msn.com/id/10416991/site/newsweek/

What is Iran up to? Russia's giant arms-export company Rosvooruzheniye announced last week that Tehran has agreed to spend $1 billion on 30 Tor M1 air-defense missile systems, capable of protecting a target from up to 48 incoming planes or projectiles to a range of six kilometers. Iran currently has no comprehensive air defenses, leaving its cities and dozens of nuclear-research installations vulnerable to air raids.



Don't Mention the Mullahs

December 10, 2005
The Guardian
Samir El-youssef
http://education.guardian.co.uk/higher/books/story/0,10595,1663543,00.html

Nasrin Alavi brings Iranian society to life with a clever mix of blogs and reportage in We Are Iran, says Samir El-youssef

We Are Iran
by Nasrin Alavi
364pp, Portobello Books, £12.99

For the average viewer of western TV, Iran is the land of "mad mullahs" and angry crowds chanting "Death to America! Death to the west!" Such a reduction of a country with a richly diverse culture is not simply the fault of the western media, but also of the Iranian regime, which never tolerated any other image of Iranian life apart from that which endorses its policies and ideology.


Iranian Intentions

December 09, 2005
The Washington Times
Rachel Ehrenfeld and Paul E. Vallely
http://www.washtimes.com/op-ed/20051208-092511-8567r.htm

One wonders what will it take for the international community to understand that Iran seriously intends to use its nuclear power to attack the "infidels."

Iran's latest move to ban international inspectors is just one more step that the new Iranian president, Mahmoud Ahmedinijad, has taken to herald the return of the 12th Imam al-Mahdi, who is believed to have been born 800 years ago and went missing in 941 and whom the Shi'ites and Mr. Ahmedinijad believe will return before judgment day "to lead an era of Islamic justice." According to the prophecies in the Muslim Hadith, (the traditions and sayings of the prophet Mohammed), the 12th Imam al-Mahdi will be resurrected only after "one-third of the world population will die by being killed and one-third will die as a result of epidemics." Indeed, last year's tsunami and this year's devastating hurricanes and earthquakes are being used as propaganda by the radical Shi'ite clerics, claiming that the recent calamities are part of these prophecies.



Iran Reveals Plans to Produce Nuclear Fuel

December 10, 2005
The Associated Press
The New York Times
TEHRAN, Iran -- Iran's top nuclear official said Saturday that his country will enrich uranium and produce nuclear fuel despite the U.S.-led international campaign to persuade it to abandon such ambitions. Gholamreza Aghazadeh, head of the Atomic Organization of Iran, gave no date for when the processes would start but stressed they would do so at some stage.



Iran Invites US to Bid on New Power Plant

By THE ASSOCIATED PRESS
http://www.nytimes.com/aponline/international/AP-Iran-Nuclear.html
TEHRAN, Iran (AP) -- Iran's Foreign Ministry on Sunday offered the United States a share in building a new nuclear power plant in an apparent effort to curb U.S. opposition to its atomic program.
''America can take part in international bidding for the construction of Iran's nuclear power plant if they observe the basic standards and quality,'' Foreign Ministry spokesman Hamid Reza Asefi said at a news conference.


EU, Iran Fet for December 21 Talks
December 10, 2005
AFP
ABC News
http://www.abc.net.au/news/newsitems/200512/s1528329.htm

The European Union and Iran are planning to go ahead with nuclear talks on December 21 despite very low expectations for guarantees that Tehran will abandon sensitive nuclear activities, according to Western diplomats. Diplomats said the two sides would be meeting alone, and not with Russian experts as originally planned.


Security Council Condemns Iran

December 09, 2005
JTA News
JTA Daily Briefing
http://jta.org/page_view_breaking_story.asp?intid=402

The U.N. Security Council unanimously condemned anti-Israel calls by Iran's president. Mahmoud Ahmadinejad, who has said Israel should be destroyed, recently called for Israel to be moved to Europe, and denied the Holocaust.

"The members of the Security Council condemn the remarks about Israel and the denial of the Holocaust," Security Council said in a statement Friday. "The members of the Security Council reaffirm the rights and obligations of the State of Israel as a full and long-standing member of the United Nations."

All 15 Security Council members, including Algeria, signed on to the statement. A press statement is the weakest form of Security Council disapproval, well short of a resolution.