cyrus
Site Admin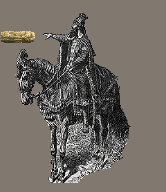 Joined: 24 Jun 2003
Posts: 4993

Posted: Thu Dec 08, 2005 1:27 pm

Post subject: Executive Summary Iran News/Articles Update-December 8, 05

---


Executive Summary Iran News/Articles Update-December 8, 2005
The First and Last Paragraph of Each Articles and Source URL For Complete News/Articles Are Shown



Anger in Iran as calls grow for air crash answers


• Grieving families identify victims as toll rises to 116
• Military deny ageing plane was forced to fly

Robert Tait in Tehran
Thursday December 8, 2005
The Guardian
Iranian officials were facing an angry backlash yesterday following the air disaster that claimed at least 116 lives, amid allegations that the military plane that ploughed into a block of flats was allowed to take off despite serious safety concerns.
As relatives tried to identify the victims, it emerged that the Hercules C-130 transport plane pilot had initially refused to fly because of technical difficulties. An inquiry was launched yesterday into allegations that concerns about the plane's airworthiness had been over-ridden. The claims were vigorously denied by senior military officials.


Army knew dangers, say Iran crash relatives

07/12/2005
http://www.telegraph.co.uk/news/main.jhtml?xml=/news/2005/12/07/uiran.xml&sSheet=/portal/2005/12/07/ixportaltop.html
Relatives of more than 100 people killed in Iran's worst air disaster in three years have claimed that officials knew the crashed plane was unsafe.
The American-built C-130 struck a Teheran residential building yesterday after reporting engine problems and then trying to make an emergency landing at the capital's main airport.

Protests in Tehran on Iran's Students Day
.

Tehran, Iran, Dec. 07 – Students are gathering outside the main gates of the University of Tehran to mark Iran's national Student's Day amid tight police security and a ban on protests, a student outside the campus told Iran Focus by telephone.

A demonstration began at 12.30 by several hundred students with hundreds more pouring into the crowd.

Power lines are cut in local internet cafes in what appears to be a government-orchestrated action to prevent news of the protests from spreading. Most payphones in the area are also out of action.

Apart from the large uniformed-police presence, there are many plainclothes agents at the site of the university and in internet cafes.


IRAN: NEW UNREST IN IRANIAN KURDISTAN

http://www.adnki.com/index_2Level.php?cat=Politics&loid=8.0.237471682&par=0

Tehran, 7 Dec. (AKI) - The death of a young Kurdish man in a police station in Sanandaj, the capital of Iranian Kurdistan, has triggered new clashes between locals and police in other Kurdish-majority villages and cities. Last Sunday, Pouya Ebrahimabadi, 22, was arrested in the centre of Sanandaj, during police raids against venues frequented by nationalists. The friends and relatives of the dead man told the Iranian site Khabar that Pouya was tortured for hours during interrogation, before being transferred in critical condition to a local hospital. He died several hours later.

Russia hits back at US criticism of Iran arms deal

Wed Dec 7, 2005 6:04 AM ET
http://today.reuters.com/news/newsArticle.aspx?type=topNews&storyID=2005-12-07T110356Z_01_KRA739813_RTRUKOC_0_US-ARMS-RUSSIA-IRAN.xml&archived=False
MOSCOW (Reuters) - Russia has every right to sell arms to Iran, its defense minister said on Wednesday, responding to mounting criticism of a $1 billion deal announced last week.
The United States, calling Iran a "state sponsor of terror", said selling weapons to the Islamic Republic did not help the Middle East.

15 homeless persons die in Iran capital every night



Tehran, Iran, Dec. 07 – At least 15 homeless people die in the streets of Tehran every night, the Fars news agency, close to the Office of the Supreme Leader reported on Tuesday.

The report quoted Moussa Reza Servati, a member of the Majlis (Parliament) Social Affairs Committee as saying that the government had failed to address the issue of homeless people in the Iranian capital.

Despite Iran's huge oil revenues, poverty and homelessness are ubiquitous features of the Iranian metropolis, with thousands of homeless persons spending the night in the bitter cold without any shelter. Iran's state-run media call the homeless "kartonkhabha", literally meaning those who sleep on cardboards.

Iran Enrichment Remarks Hurt Nuclear Talks

December 07, 2005
Reuters
reuters.co.uk
http://today.reuters.co.uk/news/newsarticle.aspx?type=worldNews&storyid=2005-12-07T180730Z_01_DIT765070_RTRUKOC_0_UK-NUCLEAR-IRAN-BRITAIN.xml

LONDON -- The [British] government said on Wednesday that comments by Iran's top nuclear negotiator have undermined the possibility of further talks with the European Union to resolve an international dispute over Tehran's nuclear programme.

Larijani: "Enrichment Will Happen, Definitely"
December 07, 2005
Christian Science Monitor
Scott Peterson
http://www.csmonitor.com/2005/1206/p06s02-wome.html

TEHRAN, IRAN – Iran says it is ready for "constructive and serious" talks over its controversial nuclear program, but Monday spelled out a bedrock position on enriching uranium that European negotiators deem "unacceptable."

Ali Larijani, Iran's top national security official, described a "win-win game" in which Iran would carry out the entire nuclear fuel cycle on Iranian soil, while providing Europe guarantees that nuclear material that results will not be diverted for weapons use.


Eye of the Storm: Bianca, Free Akbar Ganji


December 05, 2005
The Jerusalem Post
Amir Taheri
http://www.jpost.com/servlet/Satellite?cid=1132475689531&pagename=JPost%2FJPArticle%2FShowFull

It all started as a rather pleasant, if not exciting evening. We had heard a speech from British Foreign Secretary Jack Straw once again trying to "explain" the evil of Islamofascim in pseudo-theological, rather than political, terms. But that had been compensated for with a poem from the great mystic poet Roumi recited by Iranian journalist Nazanin Ansari.


Israeli-Iranian Encounter 'A Dream'


December 07, 2005
The Jerusalem Post
Orly Halpern
http://www.jpost.com/servlet/Satellite?cid=1132475690011&pagename=JPost%2FJPArticle%2FShowFull

"Iranian people's feelings toward Israelis are not as bad as you think," Saeed Kharazi Zadeh, a greying Iranian IT engineer told me after I introduced myself as a reporter for The Jerusalem Post. Zadeh was part of the Iranian delegation which had a booth at the UN Summit on Information Society held in Tunis November 15-17.


Iran Under Fire Over Plane Crash

December 07, 2005
BBC News
BBCi
http://news.bbc.co.uk/2/hi/middle_east/4506074.stm

The authorities in Iran are facing bitter criticism over Tuesday's crash of an ageing military transport plane that killed about 110 people. Reports say the plane had experienced technical problems all morning, causing the take-off to be delayed for hours. Iranian media also say the pilot had asked twice to make an emergency landing at Mehrabad airport, but had been refused because it was busy.


New Report On Iran's Secret Nuclear Plans


December 07, 2005
The Media Line
themedialine.org
http://themedialine.org/news/news_detail.asp?NewsID=12030

The Media Line has obtained a report by a leading Iranian opposition group detailing what it says is Tehran's nuclear-weapons program over the last 20 years.

The document speaks of some 400 scientists working to create nuclear weapons, the theft of blueprints from other countries, the employment of former Soviet nuclear scientists and the building and testing of materials connected to the weapons' processing.

The full details are available on a video produced exclusively by The Media Line.

Iran: U.S., Israel Rethink Their Strategies

December 06, 2005
Stratfor
Strategic Forecasting Inc.
http://www.stratfor.com/

U.N. nuclear watchdog chief Mohamed ElBaradei on Dec. 6 expressed optimism that the controversy surrounding Iran's nuclear program would be resolved by next year. ElBaradei's comments, together with a host of other recent developments, point to a growing consensus within the international community acknowledging that Iran will have access to nuclear technology. This emerging scenario has forced the United States to consider options other than a referral to the U.N. Security Council, and Israel to seek means other than military strikes to contain Iran.


Ticking Tehran Bomb

December 07, 2005
The Wall Street Journal
Review & Outlook
http://users1.wsj.com/lmda/do/checkLogin?a=t&d=wsj&sd=users1&url=http%3A%2F%2Fonline.wsj.com%2Farticle%2FSB113392532846515935.html

Once Iran gets its uranium enrichment plant at Natanz up and running, it will likely be months away from having a nuclear weapon. So said International Atomic Energy Agency (IAEA) chief Mohamed ElBaradei this week in an interview with The Independent newspaper of London.