cyrus
Site Admin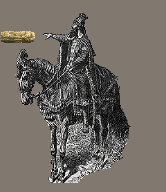 Joined: 24 Jun 2003
Posts: 4993

Posted: Tue Dec 06, 2005 11:36 am

Post subject: Executive Summary Iran News/Articles Update-December 6, 05

---


Executive Summary Iran News/Articles Update-December 6, 2005
The First and Last Paragraph of Each Articles and Source URL For Complete News/Articles Are Shown



'Iran may be few months away from bomb'

http://www.ynetnews.com/articles/0,7340,L-3179547,00.html
Head of U.N. nuclear watchdog calls on Iran to prove to world that it does not intend on producing nuclear weapons; warns both Iran, West to refrain from escalating dangerous game of brinkmanship
Ynet

The head of the U.N. nuclear watchdog, Mohamed el-Baradei, has reinforced Monday morning the Israeli and American stance as to Iran's nuclear threat.

Message From Underground


December 05, 2005
National Review Online
Jason Lee Steorts
http://www.nationalreview.com/voices/steorts200512050821.asp
A conversation with Amir Abbas Fakhravar.

Iranian Amir Abbas Fakhravar is a hunted man. A former medical student and journalist for the now-banned reform newspapers Moshareka and Khordad, Fakhravar came to prominence with the publication of his book This Place Is Not a Ditch, in which he criticized Iran's rulers and called on the Iranian people to reject the mullahs' regime. For doing so, he was sentenced in 2002 to eight years in prison. His status as a political prisoner and his mistreatment while incarcerated — he was reportedly denied medical care, and suffered frequent physical attacks — brought international attention and demands for his release. The mullahs proved less than accommodating, but they did allow Fakhravar occasional prison leaves in order to visit his family and take his university exams. In May of this year, while on such a leave, he decided he had had enough, and ran. He has been a fugitive ever since, and moves about Iran in an effort to escape the authorities.


Iran's Isolation from the World

December 04, 2005
VOA News
Editorial Reflecting the Views of the United States Government
http://www.voanews.com/uspolicy/2005-12-05-voa3.cfm

U.S. Under Secretary of State for Political Affairs Nicholas Burns says the government of Iran is pursuing radical policies that are leading that country into further international isolation:

"Iran is pursuing a radical course through its pursuit of a nuclear weapons capability, its notoriety as the world's leading supporter of terrorist groups, and its deplorable treatment of its own people. In each of these areas, Iran holds a position inimical to the rest of the world and is moving backward against the tide of international opinion."


Iran bans university gatherings on Students Day



Tehran, Iran, Dec. 05 – Iranian students from Tehran's University of Science and Technology plan to hold a demonstration on Tuesday against the refusal by authorities to permit a gathering on campus on Wednesday to mark Students Day in Iran.

Several student unions in the university will take part in the demonstration expected to start at noon on Tuesday.


U.S. Presses Russia on Iran Missile Deal

December 06, 2005
MosNews
mosnews.com
http://www.mosnews.com/news/2005/12/06/usiranmissiles.shtml

The United States on Monday said Russia's plans to sell tactical missiles and other arms to Iran would not serve the U.S. or regional interests."I think it's important to remember and underscore that Iran is a state sponsor of terror, they have engaged in actions that we think are hostile and unhelpful, and that we view this proposed sale in that context," State Department deputy spokesman Adam Ereli was quoted by Reuters as saying.



Iran: Administration Sees Progress on Nukes

December 05, 2005
US News & World Report
Thomas Omestad
http://www.usnews.com/usnews/news/articles/051205/5iran.htm

The Bush administration and the European Union are making progress on galvanizing international opposition to Tehran's moves toward producing nuclear weapons, contends a senior State Department official who portrays the progress as a "vindication" of U.S. policy toward Iran. Three politically important members of the board of the Vienna-based International Atomic Energy Agency are said to have moved closer to the U.S.-European stand against an Iranian enrichment capacity: India, Russia, and China.



Escalation of Iran nuclear dispute would open Pandora's box: ElBaradei

http://www.tehrantimes.com/Description.asp?Da=12/6/2005&Cat=2&Num=009
VIENNA (Independent) -- The head of the UN nuclear watchdog, Mohamed ElBaradei, has appealed to both Iran and the West to refrain from escalating their dangerous game of brinkmanship.

Iran stays course on nukes

The EU has also drawn a firm line against allowing Iran to enrich uranium.
By Scott Peterson | Staff writer of The Christian Science Monitor
http://www.csmonitor.com/2005/1206/p06s02-wome.html
TEHRAN, IRAN - Iran says it is ready for "constructive and serious" talks over its controversial nuclear program, but Monday spelled out a bedrock position on enriching uranium that European negotiators deem "unacceptable."
"God forbid, if we do not get a good result [from the talks]," Larijani added Monday. "There are other paths. No one can limit us."

Iran 'plans second nuclear plant'

http://edition.cnn.com/2005/WORLD/meast/12/05/iran.powerplant.ap/
TEHRAN, Iran (AP) -- Iran plans to construct a second nuclear power plant despite international concern over its nuclear program, state television reported on Monday.
The broadcast said President Mahmoud Ahmadinejad and Cabinet ministers decided Sunday night to build the reactor in Khuzistan province, southwestern Iran.

Iran bans university gatherings on Students Day

Tehran, Iran, Dec. 05 – Iranian students from Tehran's University of Science and Technology plan to hold a demonstration on Tuesday against the refusal by authorities to permit a gathering on campus on Wednesday to mark Students Day in Iran.



Netanyahu Backs Pre-Emptive Strike on Iran

December 05, 2005
The Associated Press
ABC News
http://abcnews.go.com/International/wireStory?id=1373860

JERUSALEM -- Iran's growing nuclear program has suddenly emerged as a campaign issue in Israel's March elections. Top politicians have ratcheted up the tough talk against Iran, led by former Prime Minister Benjamin Netanyahu's bold call for a pre-emptive strike against Iranian nuclear installations. Iranian leaders brushed off the latest threats Monday, warning that an attack "will have a lot of consequences."



Iran warns Israel after Netanyahu attack threat

http://www.iranmania.com/News/ArticleView/Default.asp?NewsCode=38417&NewsKind=Current%20Affairs
LONDON, December 6 (IranMania) - Iran warned Israel of "heavy consequences" if its nuclear installations were attacked by the Jewish state, after a former Israeli premier suggested Israel should take an aggressive stance toward Iran, AFP reported.
"The Islamic republic is a tough target and there would be heavy consequences," said Ali Larijani, secretary of Iran's Supreme National Security Council.


Straw: Nuke Blueprint Evidence of Iran's Programme

December 05, 2005
Kerala News
newkerala.com
http://www.newkerala.com/news.php?action=fullnews&id=61530

British Foreign Secretary Jack Straw believes that a blue print for making an atom bomb that was found in Iran and traced back to the Dr AQ Khan network could be part of the 'circumstantial evidence' for taking Tehran's case to the UN Security Council.

Official records reveal that Straw told MPs: "The evidence, which originally came from a document from the AQ Khan Research Laboratories in Pakistan, tells us that the Iranians had in their possession information that could lead to the development of the hemispheres, which for certain have no purpose other than the development of nuclear weapons".



Douste-Blazy: Iran "Unilaterally" Rejects Nuclear Deal

December 05, 2005
Reuters
Marja Novak
http://today.reuters.co.uk/news/newsarticle.aspx?type=worldNews&storyid=2005-12-05T143705Z_01_SPI552054_RTRUKOC_0_UK-NUCLEAR-IRAN.xml

LJUBLJANA -- Iran's insistence on enriching uranium on its own soil amounts to a "unilateral" rejection of a Russian proposal to resolve a nuclear standoff with the West, French Foreign Minister Philippe Douste-Blazy said on Monday. Douste-Blazy is the first senior European minister to publicly express dismay at the negotiating stance of the Iranians, ahead of fresh talks expected later this month.



Netanyahu Hints Could Consider Iran Nuclear Strike

December 05, 2005
AFP
Yahoo News!
http://news.yahoo.com/s/afp/20051205/wl_mideast_afp/israelirannuclearpoliticsnetanyahu_051205083904

Former Israeli prime minister Benjamin Netanyahu hinted that he could consider a pre-emptive air strike against Iran's nuclear installations if he were to be re-elected. Netanyahu, who is widely expected to regain the leadership of the right-wing Likud party later this month, said Israel needed to "act in the spirit" of the late premier Menachem Begin who ordered an air strike on Iraq's Osirak nuclear reactor in 1981.

"I view the development of the Iranian nuclear (programme) as a paramount threat and as a real danger to the future of the state of Israel," Netanyahu told the Yediot Aharonot newspaper.

"Israel needs to do everything to prevent Iran from developing a nuclear threat against it."



Iran, Israel and Nukes

December 05, 2005
The Washington Times
Editorials/OP-Ed
http://www.washtimes.com/op-ed/20051204-102937-5841r.htm

As it becomes increasingly clear that diplomatic efforts to persuade Iran to halt its nuclear-weapons plans are going nowhere, Israel has been taking steps to deter a nuclear attack aimed at wiping it off the map. On Wednesday, outgoing Israeli military intelligence chief Maj. Gen. Aharon Zeevi Farkash said that, after March, Israel must be prepared to use means other than diplomacy to halt Iran's atomic-weapons program. "If by the end of March 2006 the international community will have failed to halt Iran's nuclear-weapons program, diplomatic efforts will be pointless," Farkash said. "Iran has the upper hand in negotiations with the international community."




Iran Plans to Build Two More Reactors

By Karl Vick
Washington Post Foreign Service
Tuesday, December 6, 2005; A22
http://www.washingtonpost.com/wp-dyn/content/article/2005/12/05/AR2005120502085.html
ISTANBUL, Dec. 5 -- Iran plans to build two nuclear power plants in addition to the reactor expected to go online next year, officials and government news services said Monday.
The announcement, emphasizing the country's long-standing claim that its nuclear program is meant only for generating electricity, signaled the government's determination to proceed with a program that skeptics say might also produce atomic weapons.