cyrus
Site Admin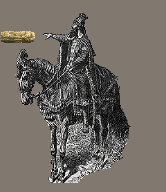 Joined: 24 Jun 2003
Posts: 4993

Posted: Fri Nov 25, 2005 1:32 pm

Post subject: Iran's mullahs take "arab-parasti" to new level

---

Iran's mullahs take "arab-parasti" to new level


Nov 24, 2005


Source:
http://www.iranian.ws/iran_news/publish/article_11077.shtml

Iran's mullahs crack down on cinema, theater and newspapers considered to be un-Islamic.

Iran's new culture minister has said he is purging his ministry of officials he views as having failed to protect Islamic values, the student news agency ISNA reported.

"Books published in Iran should not attack our religious values," said Mohammad-Hossein Saffar-Harandi. He also complained that under Iran's former pro-reform government, the regime's team of literary censors had lacked the "will" to block offending texts.

"The new official we have named is in the process of meticulously changing his subordinates," the minister was quoted as saying.

He said that under his control, the ministry had also moved to ban a book on 2,500 years of Persian-Iranian monarchy, which had been approved under ex-president Mohammad Khatami. Iran's monarchy was ousted in 1979.

Movie censors were also criticized by the minister - appointed in August by Iran's new hardline President Mahmoud Ahmadinejad - for being too soft.

"These people did not want to accept that this country is the country of the 12th Imam and that the constitution does not approve of things against Islamic law," he said, adding that, "officials have been changed".

The 12th Shiite Muslim imam, Mahdi, is known as the "hidden Imam" after he disappeared at buttom a well in the year 873 AD. The minister also called on the faithful to prepare for the "rapid return" of Imam Mahdi, who Shiites believe to be in a state of "occultation."

"Some maintain that culture should have no limits, but we want cinema and theater to conform with our religious beliefs," Saffar-Harandi said, adding that his clean-up campaign would nevertheless "take time."




"Sometimes it is not enough to change the official in charge. We must also change the subordinates," he said.

Also in the spotlight were "hundreds of cultural associations" set up in recent years but which are set to be under stricter surveillance, as well as newspapers that "attack our religious values."

"We will use our instruments of control (...) and for the time being we should issue warnings and not arrest people," the minister said of the press.

Meanwhile, President Ahmadinejad was quoted by the official news agency IRNA as warning provincial governors of "the danger of deviating from the identity, ideals and virtues of the Islamic Revolution."

"All political, economic and cultural goals of the country need to directed towards materialising Islamic ideals," added the president.

Referring to the 12th Shiite Imam, Ahmadinejad added that, "followers of this divine school of Islamic thought are doing their best to pave the way for his urgent reappearance."

Ahmadinejad's government has already been shaking up the regime's various institutions, especially the Islamic Republic's diplomatic service.

Earlier this month Foreign Minister Manouchehr Mottaki announced that 40 of Iran's most senior diplomats posted abroad were being recalled.

Many of them are seen as political moderates who have been engaged in talks with the West aimed at easing tensions over the Islamic republic's disputed nuclear programme.

Ahmadinejad's shock victory in the June elections led to concerns of a purge of key institutions and a rolling back of Khatami's social and cultural reforms.