cyrus
Site Admin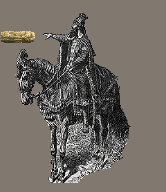 Joined: 24 Jun 2003
Posts: 4993

Posted: Mon Nov 21, 2005 9:27 pm

Post subject: Teenager raped to death in Iran prison

---

Teenager raped to death in Islamist Regime's prison



Mon. 21 Nov 2005

http://www.iranfocus.com/modules/news/article.php?storyid=4517
Iran Focus

Tehran, Iran, Nov. 21 Ė A teenager that was put in the violent criminalsí ward of a prison in Iranís notorious Adel-Abad Prison died on Friday as a result of being raped by several dangerous convicts, an investigation has concluded.

Adel-Abad Prison is one of Fars provinceís most notorious jails. During the 1980s and early 90s several thousand political prisoners were executed there, and recently it became Iranís first privately-managed prison. However, it has since come under scrutiny for a record number of incidents such as accidental deaths, murders, rape of prisoners, and last month prisoners set parts of the jail on fire and attempted to escape. Its warden is the former head of prisons in the south-eastern province of Sistan va Baluchestan.

An investigation found that the 17-year-old boy died after he was raped by five adults.

Adel-Abad Prisonís minorís ward was recently shut down due to mismanagement. Minors are therefore locked up with adult criminals.

Due to lack of space, certain prisoners, including the boy, had been placed in the dangerous and violent criminalsí ward of the prison.

The state of Iranís under-funded and often mismanaged prisons have sharply deteriorated over the past 18 months.

The death of the teenager is the third such incident in Fars provinceís prisons over the Autumn period. The prison is in the city of Shiraz.