cyrus
Site Admin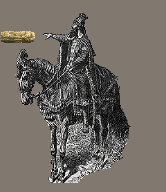 Joined: 24 Jun 2003
Posts: 4993

Posted: Tue Nov 08, 2005 10:05 pm

Post subject: Local Hunger Strike Strives for Change in Iran

---

Local Hunger Strike Strives for Change in Iran
By Fernando Roldan
Jun 19, 2005, 22:59

http://www.canyon-news.com/artman/publish/printer_3048.php


WESTWOOD - Iranian leader and former crown prince Reza Pahlavi touts freeing political prisoners and establishing a democracy against the Islamic regime that has controlled Iran for the last 25 years as his main goals in life. This is a tall order, and one he hopes to accomplish through starvation.

Pahlavi along with many Iranian followers was among many worldwide protesters that went on a three-day hunger strike last weekend in front of the U.S. Federal Building in Westwood. He spoke on behalf of the 600,000 Iranians living in Los Angeles and the 42 participants who came with billboards and signs of freedom. Even motorists were honking in support of their cause.

"Solidarity with political prisoners of Iran and support for the legitimate quest for freedom, human rights and economic opportunity in Iran transcends all political boundaries and ideologies," said Pahlavi on the Web site activistchat.com.

The future king added that the June 17 presidential elections in Iran were a "sham and undemocratic" on the Web site.

Cyrus Marvasti, a senior communications software engineer and political activist, is hoping for the people to make charges against the regime.

"Iranian people consider the Islamic regime illegitimate, the regime has no legitimacy," Marvasti said.

"Unfortunately EU3 (France, Germany and England) are ignoring human rights violations and they are negotiating with illegal regime," he added.

However, at a recent hearing held by the U.S. Helsinki Commission, Senator Sam Brownback (R-Kan.) acknowledged the deterioration of the human rights situation in Iran stating, " "The United States, Britain, Germany and France have worked together in recent months on the growing threat of Iran's nuclear ambitions, now we need to expand that focus to Iran's abysmal human rights situation."

Another political activist Dr. Ramin Etebar came from Las Vegas to pledge his support for his own people. He said he participated in this hunger strike because he too condemns human rights violations and that this non-partisan grass root movement is represented in major cities around the world such as New York and Washington, D.C.

"This regime is not only suppressing its own citizens and violating human rights, this regime has caused a world security threat by attempting to acquire weapons of mass destruction, but it's also the number one sponsor of world terrorism," Etebar said.

"The soonest this atrocious government is dealt with, the better for world security," he added.

Dr. Morteza Karimi, political activist and professor at Southern Baylor University and California University of Management and Sciences, is a producer and anchor of an Iranian television station in L.A. who also came to participate in the hunger strike and cover the event for the his news show.

"Iranian regime are funding atrocities against American soldiers by financing terrorists in Iraq and all over the world," Karimi said.

"We want to bring to the world's attention. By ignoring the problem, the problem is not going away. The regime must be pressured to respect human rights, allow a democratic system to develop in Iran. We consider Americans, government and people as our friends and are counting on your help," he added.