Two of the regime's agents murdered



http://www.iranpressnews.com/english/source/007061.html

Mirdad Akbari, a Basiji agent (the Basij is a mobilization force created by Ayatollah Ruhollah Khomeini; they are extremely radical and supported by the current leader Ali Khamenei) was killed in a gun fight on Tuesday, Aug. 30th in the city of Zabol in the province of Sistan and Baluchistan, in South Eastern Iran. Alireza Mehdi Fahimi, another Basiji agent was also killed in a clash with a young assailant in the city of Saari, in the Mazandaran Province, in the northern Caspian Sea region of Iran.
_________________
The Sun Is Rising In The West!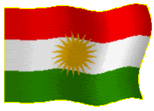 Soon It Will Shine on All of Iran!