cyrus
Site Admin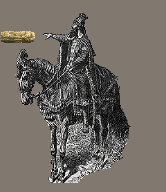 Joined: 24 Jun 2003
Posts: 4993

Posted: Fri Aug 19, 2005 10:30 am

Post subject: Cholera scare leaves Iranís spa town deserted

---

Cholera scare leaves Iranís spa town deserted



Thu. 18 Aug 2005
[img]http://www.iranfocus.com/uploads/img43043e91b1a03.jpg [/img]
Iran Focus
http://www.iranfocus.com/modules/news/article.php?storyid=3372

Tehran, Aug. 18 Ė Cholera scare has left a popular spa town in northern Iran deserted at the height of the tourist season, according to the local press. The reported outbreak of cholera in the town of Sareyn in the Caspian province of Ardebil has forced the authorities to shut down restaurants, hotels and guesthouses in the famous spa resort.

The price of bottled water has soared in Iran since the cholera scare began last month. The outbreak of the deadly disease has now spread to more than 20 cities and provinces throughout Iran and has claimed at least eight lives, the state-owned news agency, ISNA, reported on Thursday.

The number of those infected by the virus has now reached 626.

The Iranian capital, Tehran, has seen the greatest outbreak, with 169 confirmed cases so far.

The city of Qom, south of Tehran, where the first outbreak of cholera was reported, has been badly affected, with 142 confirmed cases. The disease has infected 94 people in Hamedan, western Iran, 85 people in the northern province of Golestan, and 72 people in the western city of Qazvin.

Health experts believe that the new outbreak of cholera was caused by contaminated water reservoirs.

The last reported outbreak of cholera in Iran was in 1996.