cyrus
Site Admin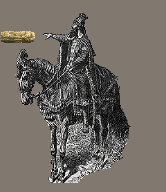 Joined: 24 Jun 2003
Posts: 4993

Posted: Sat Jul 30, 2005 12:38 am

Post subject: Clashes, arrests in northeast Iran village

---

Clashes, arrests in northeast Iran village



Fri. 29 Jul 2005

Iran Focus
http://www.iranfocus.com/modules/news/article.php?storyid=3037

Mashad, Iran, Jul. 29 – A riot broke out in a village on the outskirts of the city of Mashad, northeast Iran, on Thursday leading to clashes between residents and security forces. Dozens of villagers were reportedly detained.

Residents had requested that the village of Kharou Olya be upgraded to a town due to the increasing population level. A demonstration in support of this demand was dispersed when State Security Forces arrested a number of protestors, including the village representative.

Shortly after the arrests, thousands of residents marched on the town hall. The crowd was estimated at 10,000 by the time it reached its destination.

At this point, special anti-riot units of the paramilitary police brought in from neighbouring towns launched an aggressive attack on the protestors. Guardsmen beat up the demonstrators and were especially aggressive towards women.

Angry residents threw sticks and stones at policemen in the ensuing clashes.

The village is under de facto curfew.