cyrus
Site Admin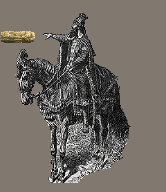 Joined: 24 Jun 2003
Posts: 4993

Posted: Sun Jun 26, 2005 1:22 pm

Post subject: Iran to Dominate Schroeder, Bush Talks

---

Iran to Dominate Schroeder, Bush Talks



June 26, 2005
Deutsche Presse
Monsters and Critics.com

http://news.monstersandcritics.com/northamerica/article_1022653.php/Iran_to_dominate_Schroeder_Bush_talks_

Berlin/Washington -- Hardliner Mahmoud Ahmadinejad's surprise win in the Iranian presidential election and the situation in Iraq have been pushed to the top of the agenda of Monday's talks in Washington between Chancellor Gerhard Schroeder and U.S. President George W. Bush.

German officials said Sunday Ahmadinejad's victory had raised concerns in both Washington and Berlin about Teheran's nuclear programme, which has been the subject of long-running talks between the European Union (E.U.) and Iran.

The E.U. so-called big three - France, Germany and Britain - have been holding talks with Teheran in a bid to force Iran to wind back its nuclear programme. Washington has not ruled out military action if the negotiations fail.

Berlin's bid for a seat on a reformed United Nations' Security Council as well the build-up to September elections in Afghanistan and high oil prices are also expected to be raised during Schroeder's three-hour talks in Washington.

The Chancellor also wants to convince Bush of the necessity to introduce stricter controls of speculative global hedge funds.

Schroeder's brief visit to Washington is likely to be his last before Germany goes to the polls in early elections expected in September.

Opinion polls currently show that Schroeder will lose the election which follow a disastrous defeat last month for Social Democratic Party (SPD) in elections in the state of North Rhine-Westphalia.

But as a mark of the unpopularity among German voters of the war in Iraq and the present U.S. Administration, opposition chancellor candidate Angela Merkel is breaking a long-standing political tradition in Germany and is not planning a visit to the White House before Germans go to the polls.

With the election now three months away, Merkel is unlikely to want to risk a slump in support as happened after she stood by Washington in its war to unseat Saddam Hussein.

This was part of an attempt to mark out a contrary position to the strong anti-war stance pursued by Schroeder and his ruling Social Democrat-Green Party coalition, which plunged U.S.-German relations to a post-Second World War low.

Since then both Schroeder and Bush have moved to put the relationship back onto a more even keel and have claimed that they have now laid to rest the tensions caused by the war.

Diplomats are also keen to play down suggestions that the Bush White House sees the Schroeder as a parting visit. Indeed, Bush has given Schroeder more time than originally planned.

Moreover, in the past, Schroeder's delegation had to seek out accommodation in hotels during visits to Washington.

Now, for the first time, the German delegation is to stay at Blair House, the U.S. government's official guesthouse.

However, coming a year after the official handover of power from Washington to a new Iraqi administration, the recent spate of violence in Iraq means that the war will also form part of the talks between Bush and Schroeder.

As the violence continues, polls show Americans turning against Bush's Iraq course, which has been one of the key pillar's of his administration's foreign policy. So far, however, the president had rejected demands for his to set out a concrete timetable for pulling U.S. troops out of Iraq.

With this in mind, there are also worries in Washington that the tensions over the Iraq war could emerge again as the German election campaign moves into a higher gear.

German officials do not expect Bush to make commitments at the meeting over Berlin's drive to join the U.N. security council.

U.S.-German analyst Jackson Janes is also not counting on Schroeder's Washington's visit resulting in the U.S. feeling obliged to commit itself on the question of a German U.N. council seat.

"With the prospects of a possible change of government (in Berlin), the Bush Administration will take and wait see approach, said Janes, who is director of Germany Institute at the John's Hopkins University in Washington, told the German Press Agency (dpa).

Both Schroeder and Bush are due to travel to Scotland in the next fortnight for a meeting of the Group of Eight (G- leading industrial nations.

Schroeder also wants to raise with Bush at their Washington talks, the possibility of the July G-8 summit considering the question of rising energy prices.

In particular, this could include an initiative aimed at monitoring speculation in the oil market.