cyrus
Site Admin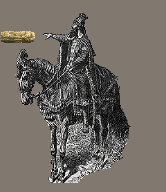 Joined: 24 Jun 2003
Posts: 4993

Posted: Sat Nov 22, 2003 11:18 pm

Post subject: Iranian Foreign Minister Dr. Abbas Ali Khalatbary

---




Visit to Morocco April 27 - May 1, 1978
A year later he was executed by Islamic Mafia Agents the followers of Evil forces of darkness!
Khalatbary's Curriculum Vitae
Born: 1913
Marital Status: Married - 4 children
Education: Graduated from the Faculty of Political Sciences - Paris 1936 -- Doctorate of Law - Paris 1938.
Career: Joined Government Service 1940 -- Joined diplomatic service 1942 - Raised to rank of Ambassador since 1961. Minister of Foreign Affairs since 1971.
Details of Career:

A Khalatbary Legacy:
One of the many bones of contention between Iran and Iraq was the Arvand Rud separating the countries. That was a sequel of British interference in the region since the collapse of the Ottoman Empire by which free passage to Iranian ships was denied. Some Iranian generals urged to use force and go all the way to Baghdad to settle the matter. However the Shah and Khalatbary favoured a diplomatic solution and the matter was solved peacefully and diplomatically. The Agreements regarding Arvand Rud (aka Shatt-ul Arab) is as follows:
"United Nations Bilateral Agreement: Registration 14907 IRAN and IRAQ Agreement Concerning the Use of Frontier Watercourses":
Signed at Baghdad on 16 December 1975.

Why Ayatollah Khomeni Mafia team executed Dr. Khalatbary?

Who was Ayatollah Khomeni ?
According to many Iranian sources Khomeni was a British secret agent, worked as a main contact between British Embassy and Ayatollah Kashani in Iran and followed British Embassy orders. General Pakrvan told his wife that he had many meetings with Khomeni and told her, "He had a great charisma. They talked about religion, philosophy, and history. The general found "Khomeni ignorance in history and philosophy [to be] unbelievable." He also found him to be very ambitious and secretive. So much so that "it made my hair stand on end. It was frightening,".