cyrus
Site Admin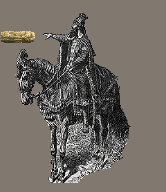 Joined: 24 Jun 2003
Posts: 4993

Posted: Thu Aug 28, 2008 11:58 pm

Post subject: Deepest Condolences Mr Tooraj Negahban

---

Ambassador Hashem Hakimi wrote:

آ

خرین مصاحبه با روانشاد تورج نکهبان ترانه سرای مشهور ایران.این پیام را بمناسبت بزرگداشت آن هنرمند جاویدان برای دوستان خود بفرستید تا حق او ادا شده باشد . روی لینک زیر کلیک نمائیدهاشم




The last interview and special tribute to Mr Tooraj Negahban, RIP.

With our deepest condolences to his family;

http://link.brightcove.com/services/link/bcpid1114158371/bclid1214029860/bctid1745164983

Please forward this link to your email list to keep his legacy alive.H.H.