cyrus
Site Admin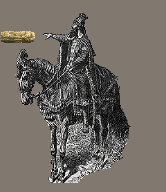 Joined: 24 Jun 2003
Posts: 4993

Posted: Wed Jul 18, 2007 10:23 pm

Post subject: Pearl Widow Sues Pakistan Bank Over Murder of Husband Patric

---

Pearl Widow Sues Pakistan Bank Over Murder of Husband Patricia Hurtado


Wed Jul 18, 4:57 PM ET
http://news.yahoo.com/s/bloomberg/20070718/pl_bloomberg/alialajewe0


July 18 (Bloomberg) -- The widow of slain Wall Street Journal reporter Daniel Pearl sued Pakistan's largest bank and 23 individuals for their alleged role in the abduction, torture and murder of her husband more than five years ago.

The complaint was filed in federal court in Brooklyn today against Habib Bank Ltd. and the individuals, including alleged al-Qaeda commander Khalid Sheikh Mohammed. Mariane Pearl said Mohammed killed her husband in 2002 and broke international laws against torture, kidnapping and hostage taking.

Pearl is seeking ``to expose and punish the terrorists'' and the organizations that supported them, according to the complaint. The suit alleges Habib Bank ``knowingly conducted financial transactions'' on behalf of two banned Islamic charities, Al Rashid Trust and Al Akhtar Trust International.

``I am looking for the truth of what happened to Daniel, for our family, our friends and the public record,'' Pearl said in a statement. ``This process allows us to delve deeper into the investigation, and to bring accountability and punishment to those involved with his kidnapping, torture and murder.''

Ahmed Omar Saeed Sheikh, a U.K. citizen who lives in Pakistan, was named in the 49-page complaint as the ringleader of a group of terrorists Pearl says lured her husband to his death. Daniel Pearl, the Journal's South Asia bureau chief, was kidnapped in Karachi, Pakistan, on Jan. 23, 2002. A month later a video emerged showing his beheading.

Habib Bank

The suit alleges that Habib Bank handled accounts set up by Islamic militants to fund jihad movements and ``knew'' that the al Rashid Trust, established by religious scholars, was acting on behalf of terrorist groups and charities that were ``fronts'' for Osama bin Laden and al-Qaeda.

``We haven't done anything wrong and the allegations, as I hear them, are false and baseless,'' said Mudassir Khan, a senior vice president at Habib Bank, in a telephone interview. Khan said he hadn't seen a copy of the complaint.

Habib Bank has the largest branch network of any Pakistani bank, with 1,437 domestic and 55 international outlets, including one on 42nd Street in Manhattan.

Mariane Pearl now lives in France with the couple's son, Adam, and works as a magazine columnist. A Viacom film about Pearl's kidnapping and murder, ``A Mighty Heart,'' starring Angelina Jolie as Mariane Pearl, debuted in June.

Pearl's lawyer, Michael Elsner, didn't return a telephone call seeking comment about the suit.

Mohammed, who was captured in 2003, told a U.S. military hearing at Guantanamo Bay, Cuba, in March that he murdered Daniel Pearl, according to a Defense Department transcript.

``I decapitated with my blessed right hand the head of the American Jew, Daniel Pearl,'' the transcript quotes Mohammed as saying. ``For those of me who would like to confirm, there are pictures of me on the Internet holding his head.''

The case is Mariane Pearl v. Ahmed Omar Saeed Sheikh, 07- cv-2908, U.S. District Court, Eastern District of New York (Brooklyn).

To contact the reporter on this story: Patricia Hurtado in New York Supreme Court at pathurtado@bloomberg.net .