cyrus
Site Admin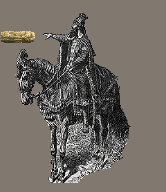 Joined: 24 Jun 2003
Posts: 4993

Posted: Thu May 03, 2007 7:41 pm

Post subject: French election rivals Don't Know % Of nuclear Power ???

---

French election rivals trip up on statistics
Wed May 2, 10:46 PM ET

http://news.yahoo.com/s/nm/20070503/ts_nm/france_election_energy_dc_2

PARIS (Reuters) - Sparring presidential candidates vied to show off their superior knowledge of detailed nuclear energy statistics in a televised French election debate on Wednesday -- and both ended with egg on their faces.


Socialist Segolene Royal challenged conservative Nicolas Sarkozy twice to say how much of France's electricity needs were supplied by its large network of nuclear power stations.

"Half of our electricity is of nuclear origin," Sarkozy replied.

"No. Seventeen percent only," Royal said.

"No, Madame. That is not correct," insisted Sarkozy.

Both candidates were wrong, with 78 percent of France's electricity supplied by its nuclear reactors, according to French Finance Ministry statistics.