cyrus
Site Admin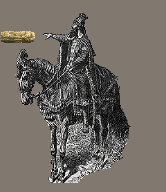 Joined: 24 Jun 2003
Posts: 4993

Posted: Wed Aug 16, 2006 7:55 pm

Post subject: Derafsh Kaviani

---

Derafsh Kaviani
From Wikipedia, the free encyclopedia
Jump to: navigation, search
http://en.wikipedia.org/wiki/Derafsh_Kaviani

Derafsh KavianiThe legendary Flag of Iran is said to be the Derafshe Kaviani. It was made of a long rectangular leather apron as used by national hero Kaveh the ironsmith during the reign of King Fereydoun. Ferdowsi the Persian "Homer" referred to this leather apron as the symbol of Iranian independence, resistance, resilience and the revolutionary momentum of the masses revolt against evil invaders. This Flag was decorated with yellow, magenta and scarlet silk string tassels. Kaveh was later pronounced Kavak in Pahlavi (middle Persian) language meaning glorious, and so the Derafshe Kaviani was also called, the Glorious Flag of Iran.

[edit]
Achaemenid Empire (559-323 BCE)
During the Achaemenid, especially at the time of Cyrus the Great, the Persian Imperial Flag was made of up of a kinglike image, rectangular in shape, split into four equivalent triangles. Each two of these four train triangles had the same colour. The national Iranian Flag was, however, the same as the Derafshe Kaviani as cited earlier. Since the Persepolis been excavates, archaeologist have found a standard, depicting an eagle, in which the current belief is that was the official flag of Iran under the reign of Darius the Great and his heirs.

[edit]
Sassanids Dynasty (224-642 CE)
The Flag at this historical juncture was again made of rectangular leather, covered with thin layer of silk ornamented with jewels, in the center of which there was a four cornered star, pointing to the four corners of the world. This is the same star referred to as Akhtare Kaviani (the Kaviani star) by Ferdowsi in the epics of Shahnameh (the Book of Kings). This Flag was larger than the original Derafshe Kaviani installed on a long javelin, the tip of which was shown above the flag. At the bottom of this flag there were woven strings of yellow, magenta and scarlet, hanging from them were large jewels. The flag was torn apart by Arabs after the decisive Sassanid defeat by the invading Muslim Arab

______________

What Does It Mean In Farsi?