ViaHHakimi



Joined: 22 Jul 2004
Posts: 142

Posted: Thu Jun 29, 2006 1:49 pm

Post subject: Discovery of Noah's Ark in Iran!

---

Jun 26, 2006 10:45 pm US/Central



Texans Part Of Possible Noah's Ark Discovery



http://cbs11tv.com/watercooler/local_story_177234625.html

Brooke Richie
Reporting

(CBS 11 News) DALLAS CBS 11 has news of what could turn out to be one of the biggest discoveries in the history of both archaeology, and Christianity. A group of men, including several north Texans, believes it has found the remains of Noah's Ark, but it's not where most think.

The group made the discovery in Iran. That may come as a surprise, because Christians have always believed Noah's Ark was in Mount Ararat, in eastern Turkey.

The terrain was treacherous. The odds of success low.

?I really didn't think we were going to get into Iran. What are the chances that ground zero, the country that hates America the most, that we could get in?? said Texan, Arch Bonnema.

Faith and curiosity drove Dallas businessman Bonnema on a spiritual and historic journey. He says more than a thousand people have searched for Noah's Ark over the past century.

?If we can find some evidence that Noah's Ark really existed, I thought that could cause thousands and tens of thousands of people to say, ?maybe the rest of the bible is true, too.?? Bonnema said.

He was joined by fellow Dallas businessman Boone Powell, and more than a dozen others.

?We had archaeologists, we had geologists, scientists, biblical historians, we had mountain climbers,? Bonnema said.

More than 13,000 feet above sea level, after a seven hour hike, their pilgrimage concluded with a 400-foot long object.

Bonnema says the piece was obviously man-made and it was exactly where they expected. The team's leader, Dr. Robert Cornuke, had determined that Noah's Ark couldn't be in Turkey, based on the description in the bible and the time frame.

According to Bonnema, in biblical times, Ararat was in the region which is today northern Iran.

The businessman says the petrified wood clearly bears a resemblance to a ship. ?How did a ship get to 13,300 feet, except to float there??

Bonnema says he knows there will be naysayers, but he believes the discovery will reaffirm others' faith as it did his own.

A Houston lab used by the Smithsonian tested the alleged ark. Bonnema says they found that it was petrified wood, and that fossilized sea animals were buried inside it.




Cyrizian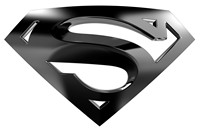 Joined: 05 Apr 2006
Posts: 226
Location: Houston TX
Posted: Thu Jun 29, 2006 6:36 pm

Post subject:

---

If this pans out it would likely be the most ironic thing I 've ever heard of. So many christians and jews would pour into Iran and the Mullahs wouldn't have a clue what to do (not that they ever had one anyway). Heres hoping....

Cyrizian
_________________
You wrote that the world doesn't need a savior...but everyday I hear people crying for one. -Superman
To liberate the Muslim from his religion is the best service that one can render him. -Earnest Renan