cyrus
Site Admin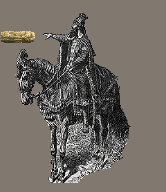 Joined: 24 Jun 2003
Posts: 4993

Posted: Mon Dec 19, 2005 8:21 pm

Post subject: Discovery of Ancient Stucco Decorations in Khuzestan

---

Discovery of Ancient Stucco Decorations in Khuzestan




The latest archaeological excavations in the historical city of Shooshtar led to the discovery of the first stucco decoration in the ancient times.

Source:
http://www.chn.ir/en/news/?id=6043&section=2

Tehran, 18 December 2005 (CHN) -- Archaeological excavations resulted in the discovery of 2000-year-old stucco decoration on a wall belonging to the end of the Parthian and beginning of the Sassanid era in the historical city of Shooshtar in Khuzestan province. Archaeologists believe that the moldings should have belonged to the aristocrats of Dastva city.

A part of a stucco decorated window belonging to 2000 years ago had also been discovered during the previous exactions last year. It was the first plaster window discovered in a historical site in Iran, which can help archaeologists to identify the architectural styles of ancient historical monuments.

"The latest excavations in Dastva historical city led to the discovery of wonderful stucco decorations. The design of these stucco decorations is different on the walls. Ornamentations on the walls are roundel shape with toothed edges," said Mehdi Rahbar, head of archaeological excavation team in Dastva.

According to Rahbar, this stucco decoration was in the hallway, and has geometric patterns and animal designs, most probably the shapes of two lions. Since the archeologists did not know about the existence of stucco decorations in this city, the discovery came as a great surprise.

Archeologists strongly believe that this style of architecture should not have belonged to ordinary people and most probably they belonged to the aristocratic class or people with high social ranks.

"Since most parts of the Dastva lands are under agriculture, there is no specific place for carrying out archeological excavations; therefore, we are just digging boring pits in different areas," explained Rahbar.

Fifteen years ago, a farmer accidentally dug up some graves belonging to the Elamite period, which resulted in the discovery of some valuable items such as gold coins and clay dishes. These graves had been abandoned since that time.

Some interesting underground graves were unearthed during the archeological excavations of Rahbar in 1986. The discovery encouraged archaeologists to carry out excavations on this cemetery to obtain some comprehensive information about this historical site and the history of Kuzestan province.

Dastva historical city is one of the most important historical sites of Shooshtar. Since no systematic archeological excavations have been carried out in the site so far, the discovered relics are under the threat of devastating.