cyrus
Site Admin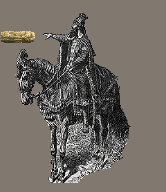 Joined: 24 Jun 2003
Posts: 4993

Posted: Tue Dec 13, 2005 12:39 pm

Post subject: State Dept. Rules Out Guarantee on Iran

---

State Dept. Rules Out Guarantee on Iran



By BARRY SCHWEID, AP Diplomatic Writer
Mon Dec 12, 6:07 PM ET

http://news.yahoo.com/s/ap/20051212/ap_on_go_ca_st_pe/us_iran_1

WASHINGTON - The Bush administration is ruling out a guarantee not to attack Iran to induce it to halt development of nuclear weapons.

Iran must first act like a responsible member of the international community and stop violating its agreements, State Department spokesman Adam Ereli said Monday.

"That would represent a sea change in its behavior," Ereli said. "Then maybe other kinds of notions might be more palatable."

"But right now, I don't think people should be asking the United States, 'Why don't you do this or why don't you do that?'" the U.S. official said.

Ereli's remarks appeared to dismiss a suggestion by Mohamed ElBaradei, the head of the U.N. International Atomic Energy Agency, who said Monday in Stockholm that he believed the United States would need to give Iran a security guarantee before a final agreement could be reached on Iran's atomic programs.

ElBaradei also said the United States would need to become more involved in stalled negotiations between Iran and the European Union aimed at persuading Iran to permanent freeze nuclear enrichment.

Last week, Undersecretary of State Robert Joseph said that step was the last "red line" Iran needed to cross to produce nuclear weapons.