cyrus
Site Admin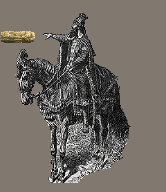 Joined: 24 Jun 2003
Posts: 4993

Posted: Tue Nov 08, 2005 5:20 pm

Post subject: Sassanid seals found at Iran Takht-e Soleiman

---

Sassanid seals found at Iran Takht-e Soleiman



http://www.iranmania.com/News/ArticleView/Default.asp?NewsCode=37519&NewsKind=Current%20Affairs

Tuesday, November 08, 2005

LONDON, November 8 (IranMania) - A team of archaeologists recently unearthed over 1300 clay seals in a storage room at the Sassanid site of Takht-e Soleiman in West Azarbaijan Province, the Persian service of the Cultural Heritage News (CHN) agency reported.

?The seals will shed light on the administrative, legal, trade, and economic systems of the Sassanid dynasty,? the director of the archaeological team, Yusef Moradi, said.

?In addition, the seals will be helpful in the identification of Sassanid era cities, most of which are still unidentified, because the seals were used on parcels, letters, and merchandise sent to other cities. The names of the cities receiving the parcels, letters, and merchandise from Takht-e Soleiman have been inscribed on the seals,? he explained.

The archaeologists are currently classifying the seals for an in-depth study.

Located 45 kilometers northeast of Takab, Takht-e Soleiman used to be a fire temple called Azargoshasb in the Sassanid era, when the temple was at its apogee.

Azargoshasb was one of the three main fire temples built around the lake located in the region, at the order of Khosrow Anushirvan, who ruled the Sassanid Empire from 531 to 579 CE. Associated with Jesus?s childhood in Christian legends, the lake is called ?Chichast? in the Avesta, the Zoroastrian holy book.

According to studies carried out by Iranian and foreign archaeologists over the past few decades, Takht-e Soleiman saw four stages of construction during the Sassanid era. The Ilkhanids, a Mongol people who ruled eastern Iran from 1256 to 1349, also added some structures to the monument in five stages.

Studies indicate that Takht-e Soleiman had been converted into a township comprised of a bazaar, a mosque, a bath house, and housing units after the Ilkhanids devastated the royal monuments of the site. Abagha, Hulegu's successor, expelled people from the township, but they returned after his death in 1282.

The Takht-e Soleiman ruins complex is also attributed to the Prophet Solomon.

Takht-e Soleiman was added to the UNESCO World Heritage List in 2003.