cyrus
Site Admin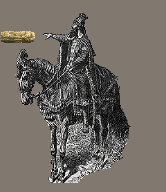 Joined: 24 Jun 2003
Posts: 4993

Posted: Sat Sep 11, 2004 2:22 pm

Post subject: Reports published today on the ZananeIran Regarding Atefeh

---

More Details Emerging re: 16 Year Old Atefeh Who Was Executed by the Mullahs!


http://web.peykeiran.com/net_iran/irnewsbody.aspx?ID=18387
Translation by ActivistChat.com Compatriot



Regime's Militia Officer in Charge of Vice in the city of Nekah, had a relationship with 16 year old Atefeh



Peykeiran: Reports published today on the ZananeIran (Iranian Women) web site and ISNA news agency in regards to the recent execution of a 16 year old girl from Nekah, haves verified many of the news stories from Peykeiran. Once again we will publish certain details from this case, which exposes hundreds of similar daily abuses in Iran. This report was first published on September 3rd, 2004 on Peykeiran.

"Peykeiran: After the public execution of a 16 year old girl by the name of Atefeh, in the city of Nekah in Mazandaran province, who was charged with 'Activities Against Public Morality', many other truths have been revealed about this cruel act that further enrage one.

Since Atefeh's family was very poor and she suffered from mental illness, she was very susceptible to sexual exploitation, although in the Islamic Republic this type of sexual exploitation is commonplace and routine. With prior knowledge of her vulnerable circumstances, several of the regime's militia were regularly taking advantage of her through friendly and immoral physical contacts.

2 Officers of the anti vice militia in Nekah were the most active in taking advantage of her, they were Sarvan Mola'i and Sarvan Zabihi. Atefeh had mentioned this on numerous occasions to a family member (who will remain anonymous). During her trial, Atefeh also mentioned her relationships with several of the regime's personnel.

Meanwhile the signature of both these officers as witnesses to her vice appear on the deposition. In another attempt at her discreditation, these 2 officers obtained additional signatures from their contacts and unknowing strangers around Rahe Ahan street, prior to her execution, that Atefeh had engaged in vice in the area while she had HIV Aids. In another ruse they started rumors around town that Atefeh had Aids, even though there are no medical records or actual evidence indicating that she did."

Atefeh's corpse was stolen right after her burial by the agents of the court and transferred to Tehran's Coroner, without the knowledge or consent of her family. This was only confirmed after Atefeh's aunt filed an official complaint. But there is still no news of a second burial.

Following her aunt's complaint, Atefeh's father also wrote a letter to the government protesting the head of the Nekah court, Haji Rezai, the way her case was handled and the cruelty done to him and his family. He has also written another letter to international human rights organizations asking their assistance in seeking justice for the cruelty done to him and his family. This letter was typed up and translated by an organization in the city of Sari and sent out to Human Rights organizations.

It is interesting to note that the newspapers affiliated with the regime such as Etemad and Iran, have claimed in their reports that she was 22 years old, but they have never published the first page of her birth certificate as proof that she was. But her father, while sending his written complaint, included a Xerox copy of her birth certificate showing that she was only 16 years old. Her father also emphasized how she was denied legal counsel. But these news outlets, in an attempt to protect the regime's reputation are insisting that she was 22 years old.